Other Bargains


$ 11.98
(including GST)

Sign up to receive daily offers like this and never miss out again!
Use the Bike Hoist to efficiently store away your bikes while they are not in use. Now you can combat mess and clutter with this specially designed bike hoist. Using a pulley system with a special locking mechanism to raise your bike up to the ceiling, this bike hoist saves floor space and is easy to install in just minutes!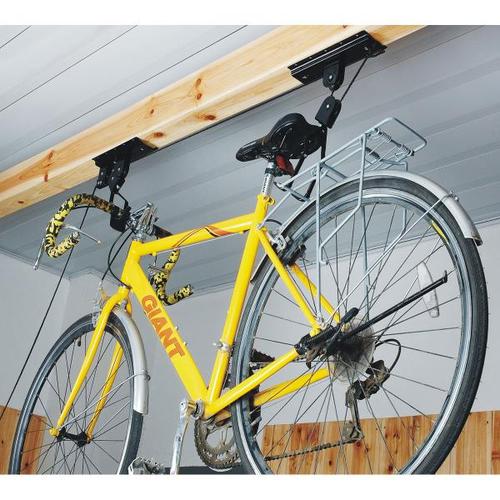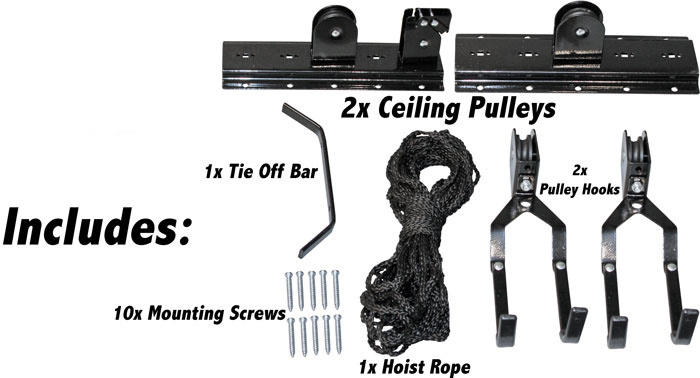 Features:
Ceiling mounted bike lift for garage
Clean up your garage to create more space.
Specially designed pulley system will raise and lower your bike.
Holds bikes up to 20kg.
Saves floor space in cramped areas.
Easy to install.
Specifications:
Material: Steel
Capacity: 20kg
Package Includes:
2 x Steel Brackets With Pulley
2 x Steel Hooks With Pulleys
1 x Steel Tie Off Bar
1 x Drag Rope
10 x Mounting Screws
Warranty:
Availability:
Please allow up to 1-3 weeks for delivery
No pickup