New Design! Better Absorption!
$ 9.98
(including GST)

Sign up to receive daily offers like this and never miss out again!
These puppy pads consist of multiple layers of soft fluff pulp, tissue paper and Super Absorbent Polymer (SAP). The soft and breathable top fabric ensures that pets feel dry, whilst the SAP ensures that any liquids are absorbed quickly and efficiently. Pressurised to prevent leakages, and with a polyethylene film backing, it is designed to ensure hygiene and cleanliness.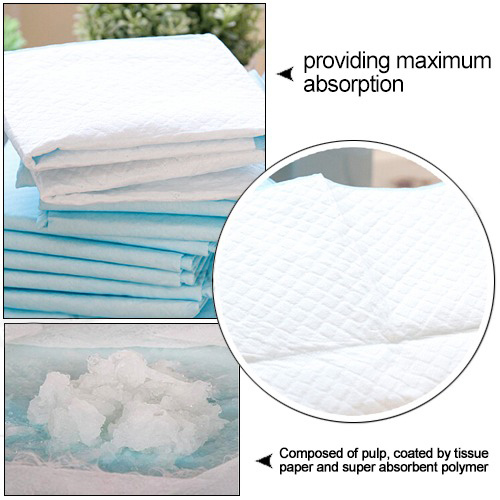 Features:
Super absorbent pet pad
Antibacterial protection
Tear resistant covers
Neutralises odours
Cover a large area
12 hours of protection
Suitable for training or lining an incontinent pets bed
Specifications:
Quantity: 60pcs
Dimentions: 60cm x 60cm
Colour: blue
Package Includes:
60 x Puppy Indoor Toilet Training Pads
Availability:
Please allow up to 1-3 weeks for delivery
No pickup