Other Bargains


$ 0.00
(including GST)

Sign up to receive daily offers like this and never miss out again!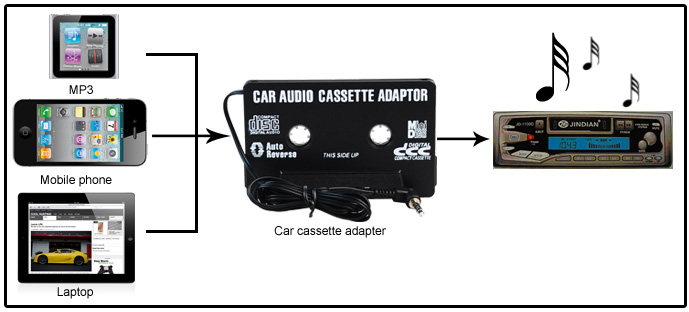 Features:
Simply plug the 3.5mm jack plug into a portable music player, iPod, CD player, pop the cassette into the car radio cassette and play music through your car stereo
Compatible with car cassette decks that have side tape opening
Self-adjusting spring head and silent mechanism
Mini-jack plug inserts into MP3 player/iPod or CD player's headphone jack
Compact and portable
Plug and Play
Near CD quality
Comes with a standard 3.5mm plug to fit standard headphone sockets of iPhone, iPod Series, CD, MD, etc.
Compatible with:
iPhone / iPod, Most Mobile Phone, CD, MD, MP3 Players, Radio, Laptop, Etc.
Specifications:
Colour: Black
Cable Length: 100CM
Package Includes:
Availability:
Please allow up to 2-3 weeks for delivery
No pickup