Other Bargains


$ 12.98
(including GST)

Sign up to receive daily offers like this and never miss out again!
This easy-to-use Step Ladder is perfect for your baby. It has a built-in step ladder and specially designed gripper handles that help to reinforce your toddlers' confidence to be independent at potty time. The built-in deflector helps to keep both your child and toilet clean. Your child will feel safe and secure on Mom & Dad's big toilet, and will potty train faster.
No Need to Clean Up A Messy Toilet! Parents do not need to clean up a messy potty with the This potty trainer seat! Just flush the adult toilet after your child is finished. Its unique space-saving design allows it to fold-up for storage when not in use.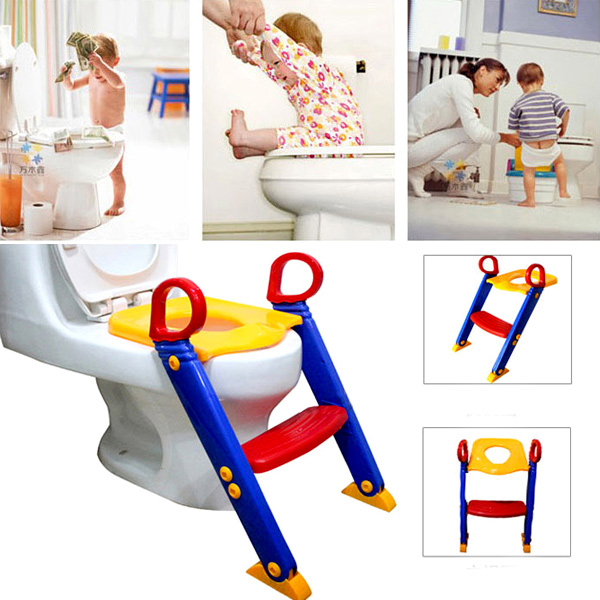 Features:
Hygienic, safe and comfortable!
Independent and frees time for the parents!
Easy to clean, non toxic
Non slip floor pads
Removable potty
Helps the child become independent while toilet training
Safe, stable and comfortable- no need to hold the baby
Easily folded and stored at the side of the toilet
Adjustable legs with 4 anti slip stoppers
Specifications:
Material: Polypropylene.(PP)
Cushion size: 31 x 36cm
Box size: 53 x 45 x 40.5cm
Weight: 1.8kg
Suitable for ages 12 months and over
Package Includes:
1 x Toilet Ladder
1 x Instruction Manual
Availability:
Please allow up to 2-3 weeks for delivery
No pickup