Other Bargains


Comes with Remote Control
$ 17.98
(including GST)

Sign up to receive daily offers like this and never miss out again!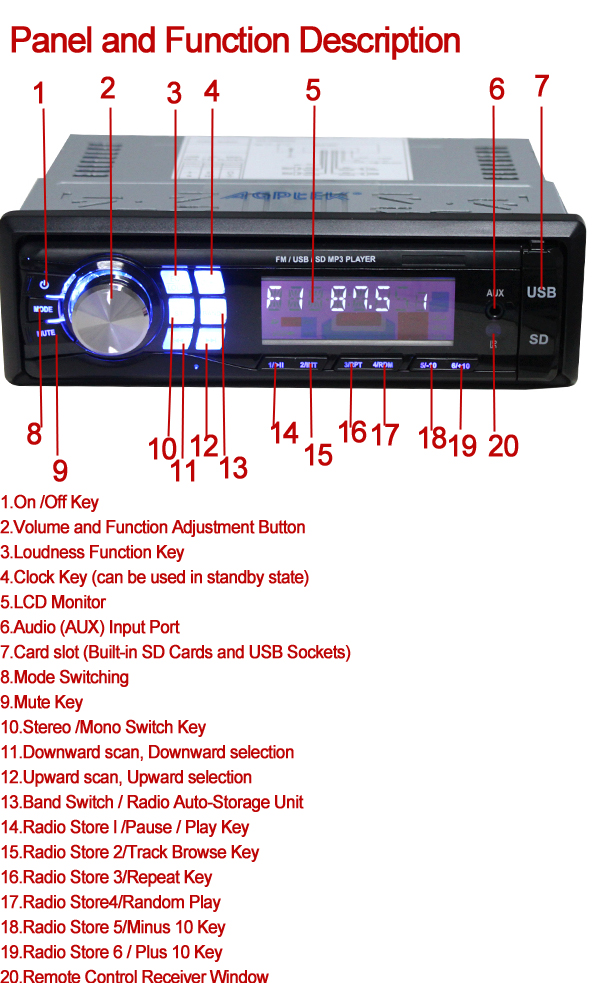 Features:
Digital in-dash car MP3/WMA/USB/SD/MMC/AUX player
Super electronic and mechanism anti-shock
FM Radio stereo
Auto Memory Store / Preset Scan
Wireless remote control
Four speaker wires and mounting accessories
Multi-color LCD display
Monophony/stereo control/ mute control
Full-electronic volume/ menu control
Equal-loudness compensation
AUX in wire input
Clock function and multifunction infrared remote control (digital selection)
Built-in USB Input
Built-in SD/MMC card slot
Electronic preset equalizer controls
Electronic tuning stereo FM radio tuner
Specifications:
Power output: 4x 50W(12V)
Voltage:12V DC
Current: 15A (12V) max.
Installation Dimensions (H x W): 48 x 178mm
The gap width of the bezel Dimensions (H x W): 58 x 188mm
Note: This is not a CD player and cannot play CDs or DVDs.
Package Includes:
1 x Embedded Car Player
1 x Remote Control
1 x Cable
Availability:
Please allow up to 1-3 weeks for delivery
No pickup