Other Bargains


$ 3.98
(including GST)

Sign up to receive daily offers like this and never miss out again!
Mini Bluetooth 4.0 USB dongle is a perfect solution for high speed Bluetooth connection for electronic devices. It is completely compatible with 4.0, 3.0, 2.1 and 2.0. Its data transfer speed goes up to 3 Mbps. Its design is perfect plug & play and it supports wake on W-Lan and Wake on Bluetooth. It works perfectly for up to 20 meters range. It's so small in size that can almost hide on laptop after plugging on USB.
This mini Bluetooth 4.0 USB dongle works perfectly in windows 98, windows 2000,windows XP, Windows Vista, Windows 7 and windows 8 in 32 bit and in 64 bit also. Its small size, wide working range, all version support and high transmission speed make it a perfect device for Bluetooth connection for most of the operating system.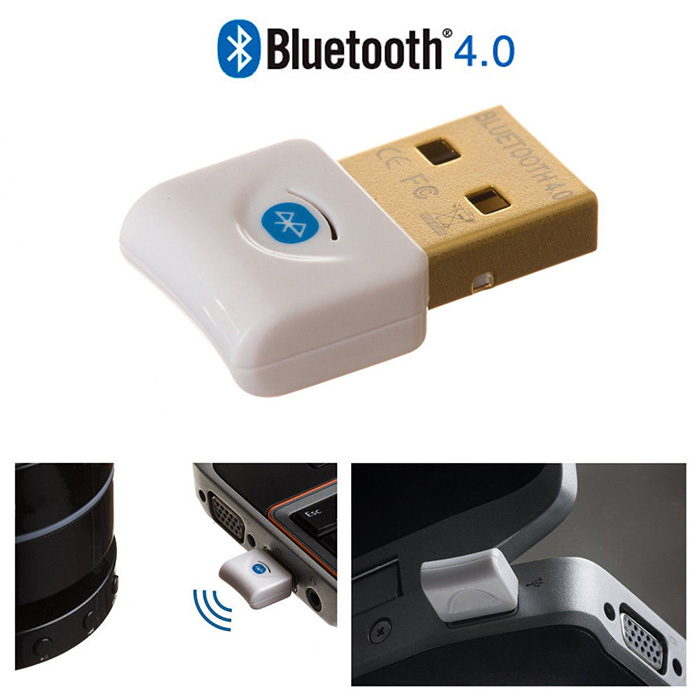 Features:
Mini USB Bluetooth 4.0 EDR Wireless Adapter
Dual mode
Simple pairing and anti-jamming design
Compatible with Bluetooth 4.0, 3.0, 2.1 and 2.0
High speed transfer rate of up to 3 Mbps
Support Wake-on-WLAN and Wake-on-Bluetooth
Plug & Play design
Support multi languages and Voice Data
Specifications:
High Transmission Speed: 3Mbps
Receiving Range: 20m
Frequency: 2.402-2.480GHz
Working Standard: Generic AMP. L2CAP. A2MP. Security and HCI
Interface Type: USB 2.0, 3.0
OS: Windows 98/Me/2000/XP/Vista/7 (32/64 bit)
Dimensions: 26 * 15 * 7mm (L * W * D)
Package Includes:
1 x Bluetooth 4.0 USB Dongle
1 x CD
Availability:
Shipped directly from our overseas supplier
Please allow 2-4 weeks for delivery
No pickup