Other Bargains


Made of High Quality HSS4341
$ 0.00
(including GST)

Sign up to receive daily offers like this and never miss out again!
Nothing is more frustrating than when work is brought to a halt when a screw or bolt breaks on the job. We now have a solution for you with the Double Side Damaged Screw Extractor Drill Bits, which represent a new generation of tools to easily remove damaged screws and bolts.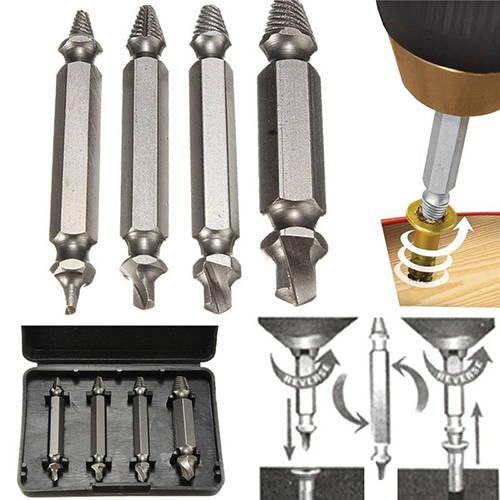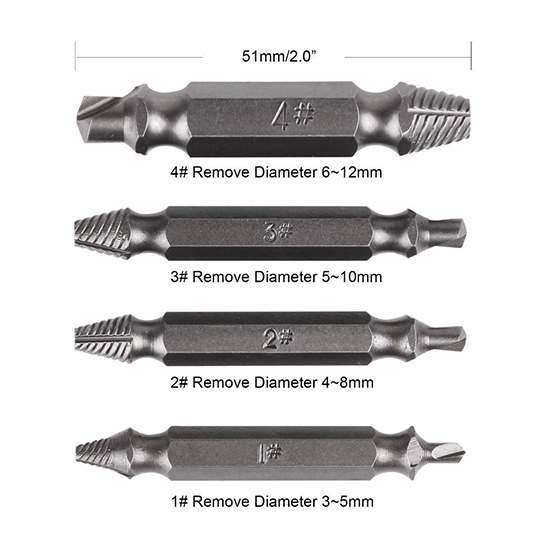 Features:
Designed to remove the screw, pipe and bolts have been damaged.
Made of high quality HSS4341 alloy steel material, durable to use.
For both left and right hand threads, rapid and portable.
Usage:
With the speed can be change and direction of the electric drill.
The first thing to determine when using extractor and ensure the safety of the tool and will not be moving.
The screw head be damaged thicker than extractor, with the drilling head end drill a hole (deep enough) in the middle of the screw head.
Reverse screw extractor and into the damaged screw counterclockwise, until removed.
Kindly note: Operation or in the vicinity of electric tools, please wear goggles and protective clothing.
Specifications:
Material: HSS4341
Type: Screw Extractor Set
Package Includes:
1 x 4PC Screw Extractor Set
Availability:
Please allow up to 1-2 weeks for delivery
No pickup