Other Bargains


$ 15.98
(including GST)

Sign up to receive daily offers like this and never miss out again!
Spray and water your garden with this 20L Pressure Backpack Sprayer. This comfortable sprayer is an efficient way to spray evenly in an easy to use design. Water the garden, spray herbicides, pesticides and fertilise plants and protect them from insects. Can also be used to sanitise livestock and prevent epidemic outbreaks, or use detergent and solvents for spray cleaning around the home and garage.
The ergonomically designed tank holds a capacity of up to 20 litres. Comfortable harness design lets you carry it on your back for added mobility or use the integrated handle as a carry tank. Tank is reversible so will work for left or right handed people. Telescopic spray head lets you reach hard to get to areas with pin-point accuracy.
The large filling hole covered with a non-drip valve and integrated filter minimises blockage and makes adding liquid solution a breeze. Large pump and easy pressure control with extra nozzle heads, washers and accessories to cater for whatever your use. Compact and portable, the ideal solution to all your cleaning and outdoor needs!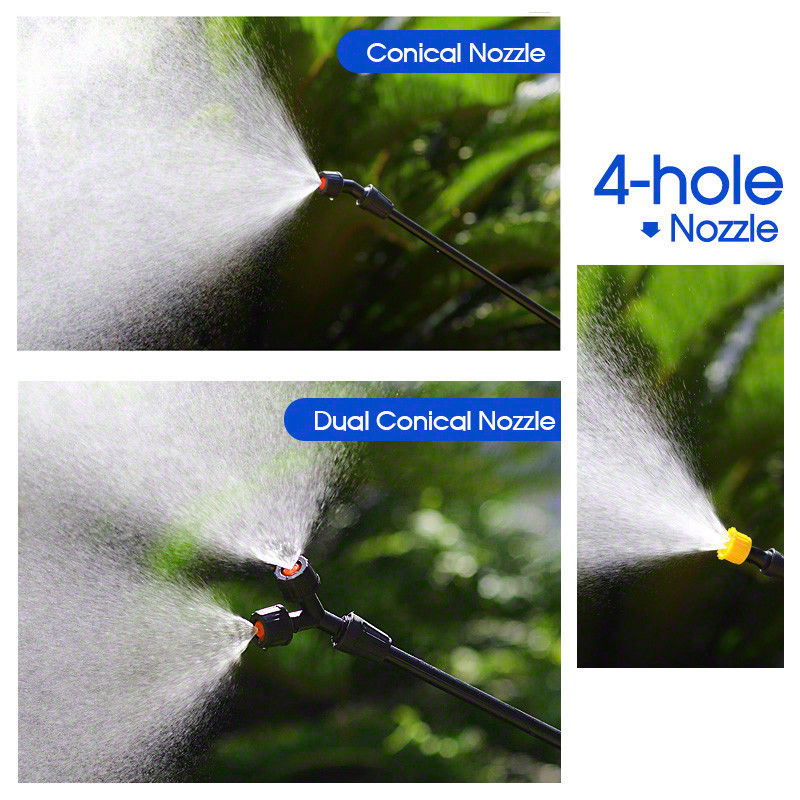 Features:
Backpack pressure washer sprayer
20 Litre capacity
Comfortable ergonomic backpack design
Water the garden, spray herbicides, pesticides, fertiliser & more
Use detergent and solvents as a spray cleaner
Comfortable harness design
Compact and portable
Reversible
Large filling hole
Integrated filter minimises blockage
Extra nozzles included
Specifications:
Capacity: 20 Litre
Nozzles: 4-hole nozzle, Fan style nozzle, Dual conical nozzle, Conical nozzle
Telescopic Nozzle Length: 77cm approx.
Product Dimensions (L x W x H): 44cm x 18cm x 60cm approx.
Package Dimensions (L x W x H) : 46cm x 20cm x 62cm approx.
Package Weight: 3.4kg approx.
Colour: Blue
Package Includes:
1 x Pressure Backpack Water Sprayer
Availability:
Please allow up to 1-3 weeks for delivery
No pickup