Other Bargains


For a deeper, healthier whole mouth clean
$ 0.00
(including GST)

Sign up to receive daily offers like this and never miss out again!

Free Ozstock Day: 4 x Colgate 360° Whole Mouth Clean SOFT Toothbrush
You just pay for the postage and handling, we will take care of the rest as usual.
For a deeper, healthier whole mouth clean. The thinner and longer SlimTip bristles reach deep between the teeth and along the gum line.

Removes bacteria from teeth, tongue, cheeks and gums.
Genuine Colgate.
No.1 Recommended brand by dentists.

This video is for demonstration purpose only, actual product may be slightly different
Features: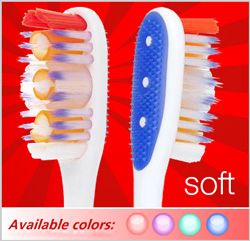 Unique cheek and tongue cleaner
Soft, massaging texture feels good while your brush
Helps remove over 96% more bacteria
Gently cleans your inner cheeks as you brush
Remos odor causing bacteria from tongue
Multi-functional bristles
Removes more plaque between teeth and along the gumline
Slim Tip bristles
Cleans hard-to-reach places in the back and between the teeth
Gentle polishing cups
Gently removes stains for brighter, whiter teeth
Specifications: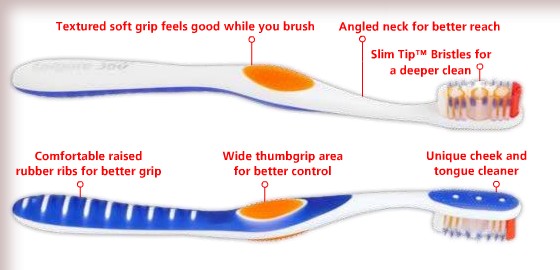 Type: SOFT hardness
360° Whole Mouth Clean
Brand: Colgate
Colours may vary, randomly dispatch
Package Includes:
4 x

Genuine Colgate 360° Toothbrush (SOFT)


Random Colours
Availability:
Dispatch in 3-5 working days!
No pickup