Other Bargains


Strictly Limited Stock! Will Sell Out!
RRP $289.00
$ 219.98
(including GST)

Sign up to receive daily offers like this and never miss out again!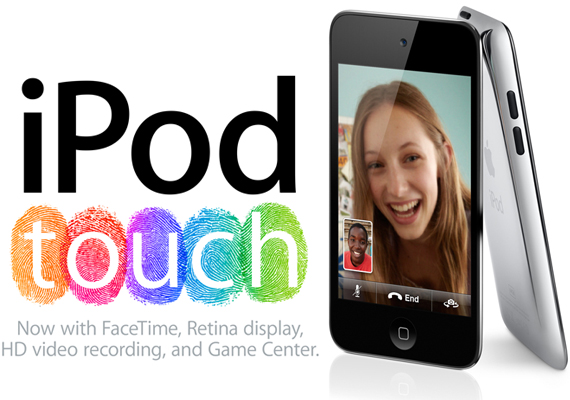 Share good times with friends over FaceTime. Shoot scenes in HD. Or play games on the highest-resolution iPod screen ever. In fact, iPod touch has so much technology, you'll forget it's an iPod.
Features:
FaceTime on iPod touch lets you hang out, catch up, and goof off with friends in an entirely new way.
You can never have, or see, too much fun. That's why iPod touch has two cameras: One on the front, which focuses on you. And one on the back, which focuses on what's in front of you.
The Retina display on iPod touch brings out the awesome in anything on it.
In high-definition 720p video. You can record video in low-light settings, thanks to the advanced backside illumination sensor.
The new Game Center app on iPod touch lets you add more players to your gaming network. Invite friends to join. Then totally dominate them.
(Please note, gift box is slightly damaged due to poor transportation, mostly just scratches, but content inside is absolutely BRAND NEW and has been checked to be completely intact, and it comes with full 12-month Apple Australia warranty)
Specifications: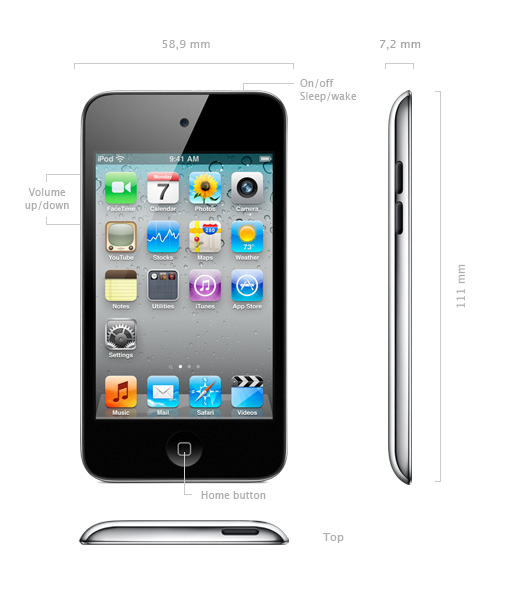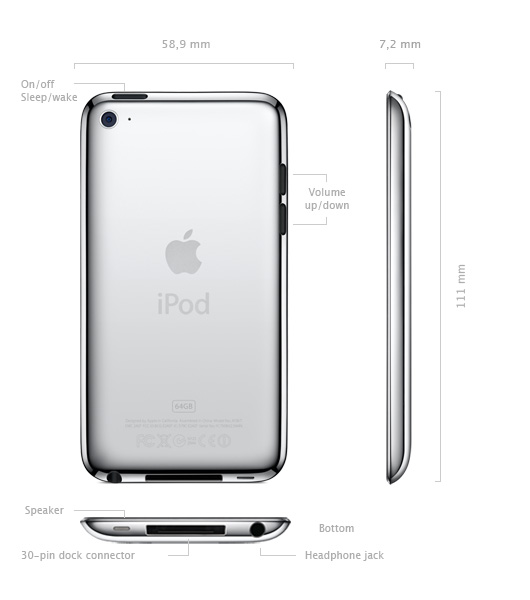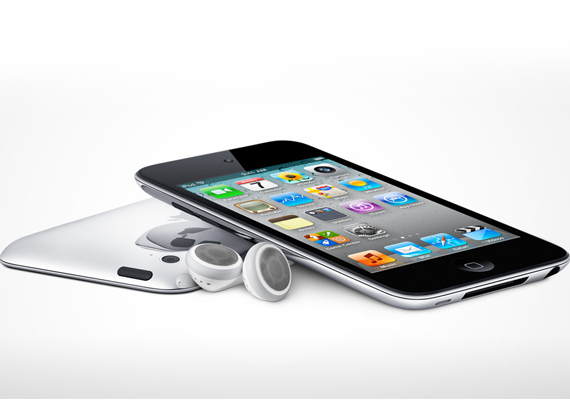 Read more from official website >>
Package Includes:
1 x iPod Touch 8GB 4th Gen
1 x Earphones
1 x Dock Connector to USB Cable
1 x Quick Start Guide
(Please note, gift box is slightly damaged due to poor transportation, mostly just scratches, but content inside is absolutely BRAND NEW and has been checked to be completely intact, and it comes with full 12-month Apple Australia warranty)
Warranty:
12 Month Apple Australia Warranty
Availability:
In stock, immediate dispatch or pickup
Call before pickup ESSENTIAL ( 02-9748 0600 )