Other Bargains


Works with iPhone 4/3GS/3G...
$ 18.98
(including GST)

Sign up to receive daily offers like this and never miss out again!
The TECOM Car FM Modulator is a Bluetooth hands free set for your mobile phone and a wireless music player (mp3/wma) through your car's audio system. It provides a safer, legal alternative to talking on your mobile phone while you drive and you can also enjoy your personal music through the SD memory slot, USB input or even MP3/MP4/phone players via line in (cable included).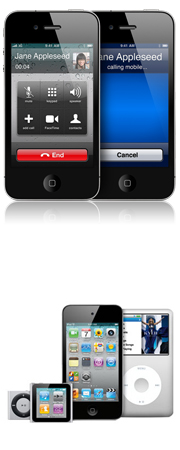 It's compatible with iPhone 4/3GS/3G...
Features:
Works with iPhone 4/3GS/3G...and any mobile phones with bluetooth
Bluetooth car kit and MP3 FM modulator
Smart and stylish design with LCD display
Bluetooth 2.4GHz hands free function to take your call through FM system in the car
Transfer your music files through FM system wirelessly
Supports SD card (not included)
Supports USB flash
Supports audio input for MP3/MP4/phone devices
Playback MP3/WMA music files
Remote control
Specifications:
LCD backlit display screen
MP3 playback via SD Card
MP3 playback via Bluetooth streaming
Memory: SD card (not included)
Built-in 3.5mm audio jack
Power Supply: DC 12V/24V
FM Frequency: 87.5 - 108.0MHz
Inputs: USB / 2.5mm analogue audio input / SD slot
Dimensions: (W) 4.5cm x (D) 9.5cm x (H) 5.4cm
Weight: 50g
Package Includes:
1 x Bluetooth FM modulator
1 x AUX cable
1 x Remote control
1 x User manual
Warranty:
Availability:
Dispatch or pickup in 2-3 working days
Call before pickup ESSENTIAL (02-9748 0600)