RRP $49.99
$ 18.98
(including GST)

Sign up to receive daily offers like this and never miss out again!
Just fill the built-in ice chamber below the main bowl with cubed or crushed ice and cover with the removable vented grate.
The coldness from the ice will pass through to keep the contents of bowl, whether it be a delicious salad or a variety of tasty appetizers, chilled and fresh for hours. Place the dome lid on top of bowl to help keep the cold air in.
Your cold bowl on ice may be used both with and without ice to serve a number of different foods...
Features:
Fill bottom tray with ice cubes/crushed ice and place the vented tray over it
Cold vapours from the ice flow through vents to keep food in main tray chilled
Domed lid keeps the cool air trapped inside
Attractive salad servers store easily by hanging onto the bowl's rim
Use without food divider for salads of all types or with insert for many different appetizers
Perfect for both indoor and outdoor events
Crystal clear material is break-resistant and shatter-proof
Specifications:
Overall Bowl Size: 28cm x 23cm approximately
Weight:1.1kgs approximately
Package Includes: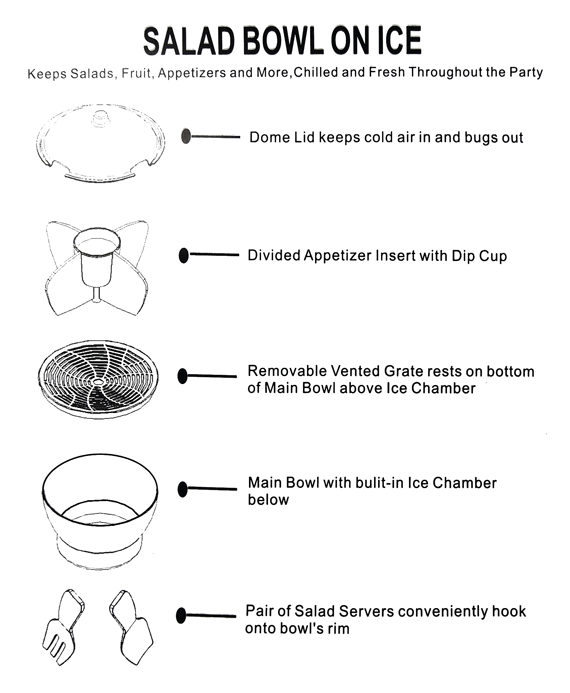 Warranty:
Availability:
Dispatch in 3-5 working days!
No pickup