RRP $8.99
$ 0.00
(including GST)

Sign up to receive daily offers like this and never miss out again!
Note: This video is for demostration purpose only.
Spitballs are the amazing orbs that grow up to 200 times their original size when immersed in water..
Designed for bouncing, throwing, and smashing, Spitballs resemble kernels of salt prior to activation. When dropped into a bowl of warm water, they'll begin their metamorphosis. The longer they soak, the bigger they get. Growing to the size of a pea within five minutes, most Spitballs will eclipse the size of an acorn within a few hours.
If left out to dry, Spitballs will slowly return to their original size, so you can reuse them again and again. Each 50-gram bag includes approximately 1,250 slippery, squishy, and explosive Spitballs. Available in regular and glow-in-the-dark styles.
Spitballs expand up to 200x the size in water
Spitballs begin their lives as small (and somewhat unremarkable) transparent granules. But, add a little water and they'll grow up to 200 times their original size!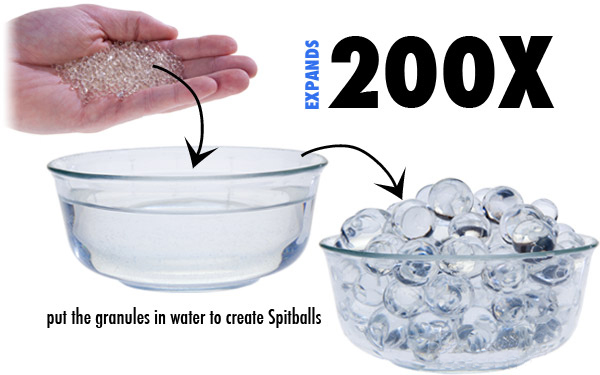 Add the Spitball granule to water and it'll expand to 200 times its original size!
Ready to go in as little as 5 minutes
The longer the Spitball granule sits in water, the bigger it will become. Use warm water to speed up the absorption process.
In fact, a Spitball can be usable (fireable at a friend or enemy) within 5 minutes when grown in hot water. In under two hours, it'll be large enough to cause a wonderful explosion on the wall, ground, or your best friend's forehead.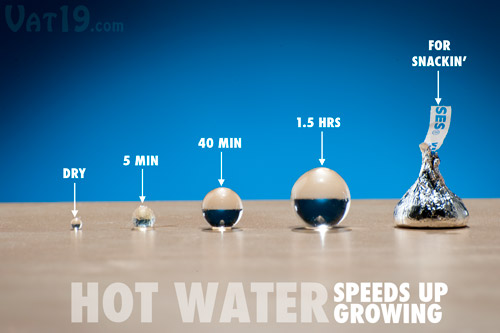 Use hot water to quicken the growth of your Spitballs.
Throw 'em!
Spitballs are primarily projectiles. Therefore, they are meant to be tossed at just about anything -- a wall, the floor, your Ben Roethlisberger poster, etc. The bigger the Spitball, the bigger the explosion.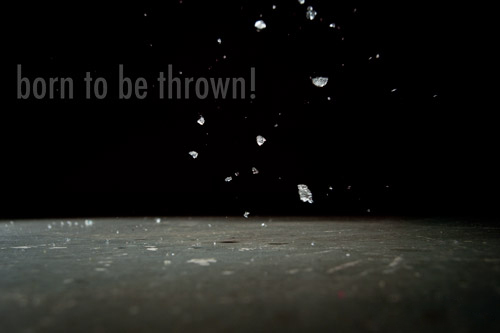 Spitballs create a fun explosion when tossed at the floor, the wall, or an acquaintance's gold tooth.
Bounce 'em!
If dropped or thrown lightly, Spitballs will bounce.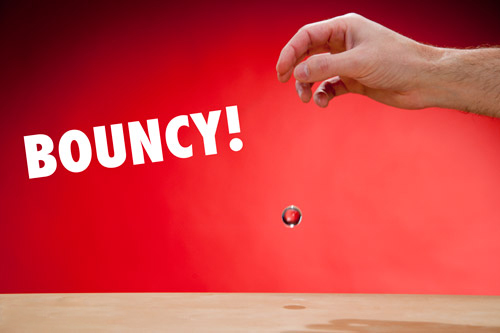 Spitballs are squishy, slippery, and quite bouncy.
Smash 'em!
If some weak-kneed school "official" has taught you that throwing things at people is "mean", remind them how much money Peyton Manning makes. Then throw a Spitball at the back of their head...and cackle!
If cackling is frowned upon, show those ninnies how much fun it is to smash a Spitball in your hand.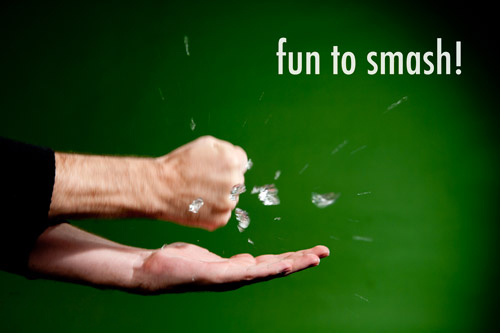 Spitballs are fun to smash. Period.
For fun, add a little food coloring!
You can even "dye" your Spitballs different colors by simply adding some food coloring to the water in which they grow. Below, we've created red, green, yellow, and blue Spitballs.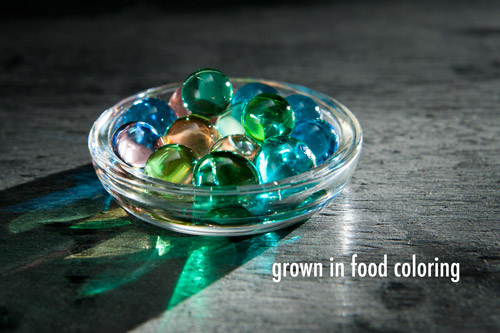 Add a dash of color to your Spitballs by growing them in water with food coloring.
Each package includes over 1,200 Spitballs
Spitballs come in packages that weigh approximately 50 grams (1.75 ounces) and include roughly 1,250 Spitballs!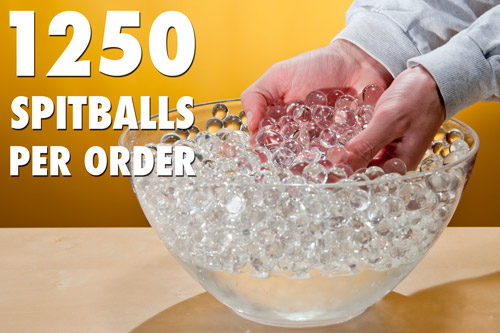 Each package includes approximately 1,250 Spitballs.
Features:
Expands up to 200X in water
Designed for throwing (and exploding!)
Safe and non-toxic
Reusable
Ages 4+
Specifications:
50-gram pack makes approximately 1,250 Spitballs
Package Includes:
1 x 50-gram pack spitballs
Availability:
Dispatch in 1-2 working days!
No pickup