RRP $39.95
$ 10.98
(including GST)

Sign up to receive daily offers like this and never miss out again!
Another Absolutely Unbeatable Super Deal!
Compare prices HERE if you wish.
Listen in comfort with ClearChat Style Headset from Logitech. It has four great colour plates of red, blue, orange, or black, which lets you customise your headset, the behind-the-head design helps you stay comfortable hour after hour.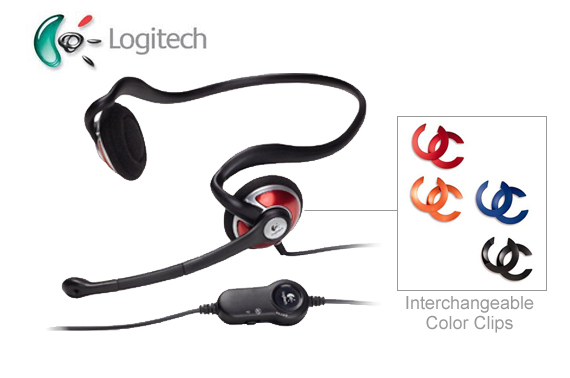 With the rotating, adjustable boom you can position the microphone where it best picks up your voice and rotate it out of the way when you're not talking.
A noise-cancelling microphone means you won't have to compete with background noise to be heard, even in a noisy room, while the in-line audio controls allows you to instantly adjust the volume, and mute the microphone.
This great headset is ideal for voice and video chat with colleagues, family and friends, listening to music without disturbing others, online or personal gaming, watching movies, voice recognition, and more.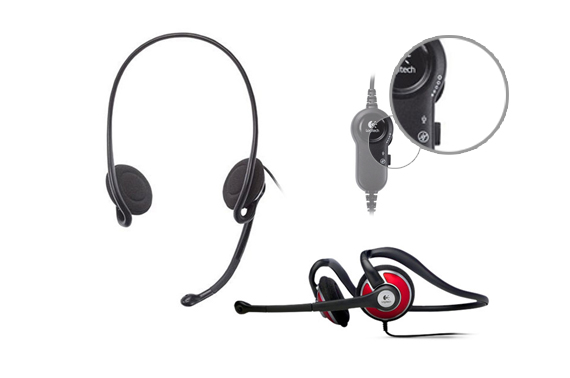 Features:
Rotating, adjustable boom
You can instantly adjust the volume and mute the microphone
Behind-the-head design
In-line audio controls
Position the microphone where it picks up your voice best and rotate it out of the way when you're not talking
Colour plates in red, blue, orange, or black let you customize your headset
Ideal for PC communications
Specifications:
Condition: BRAND NEW
Connectivity Technology: Wired
Headphones Type: behind-the-head
Frequency response
headset: 20-20,000 Hz
microphone: 100-10,000Hz
Sensitivity: -59 dBV/uBAR, -39 dBV/Pascal +/-4dB
20cm shielded cord with 3.5mm analogue plugs
Package Includes:
BRAND NEW Logitech ClearChat Style Stereo Headset H230
4 Interchangeable Colour Clips (red, blur, orange and black)
User guide
Warranty:
Availability:
Dispatch in 3-5 working days
No pickup