Other Bargains


Handy pouch for mobile phones, pens, sunglasses and other gadgets
$ 3.98
(including GST)

Sign up to receive daily offers like this and never miss out again!
This mobile phone pouch holds mobile phones, MP3/MP4, receipts, pens, glasses and other small gadgets you need within reach. The clip-on hook attaches to the air vent on your dashboard. Make your journey a happy one with this car mobile phone pouch.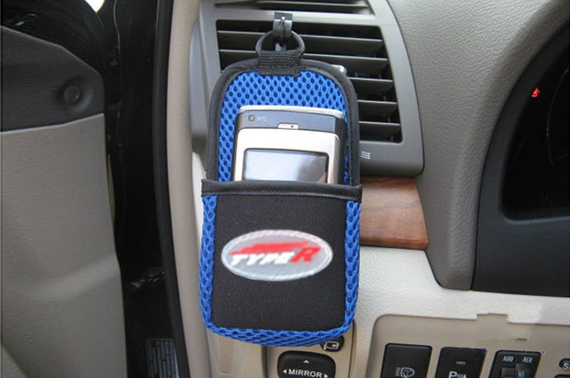 In addition, this portable mobile phone pouch protects your mobile phone from bumps, scratches, dust and finger prints and so on. Lightweight and easy to carry. Perfect protector for your mobile phone.
Two on offer today!
Features:
Practical and stylish
It can be used to properly store mobile phones, sunglasses, cigarette box, etc
It comes with Air Vent Hook, offering much convenience for easy installation
Makes your items handily within reach and enhances your driving enjoyment
Protects your mobile phone from bumps, scratches, dust and finger prints and so on
Fabric and mesh material, easy to wash
It is a must have for all car users
Specifications:
Material: Nylon, Plastic
Pouch Size: 14 x 7.5 x 2.5cm
Pouch Depth: 7cm
Net Weight: 0.02kg
Random Colour from Black, Red, Blue
Package Includes:
2 x Car Mobile Phone Pouch (random colour)
2 x Air Vent Hook
Warranty:
Availability:
Dispatch in 3-4 working days!
No pickup