BRAND NEW with 12-Month Manufacturers Warranty!
$ 239.00
(including GST)

Sign up to receive daily offers like this and never miss out again!
This amazing Toshiba AC100 is an astoundingly thin, light and always-connected mobile Internet device that helps you access and share content from anywhere. The Toshiba home menu interface for Android creates an intuitive and highly-personal user experience, and the Wi-Fi connectivity helps you to access email, social networks and Internet applications from wherever you are. An incredible 8 hours of battery life and up to 7 days standby with instant-on functionality helps ensure the Toshiba AC100 is ready whenever you need it, and side LEDs also keep you in touch by instantly notifying you of incoming e-mail. This isn't a smartphone. It isn't only a netbook. It's the ultimate web companion.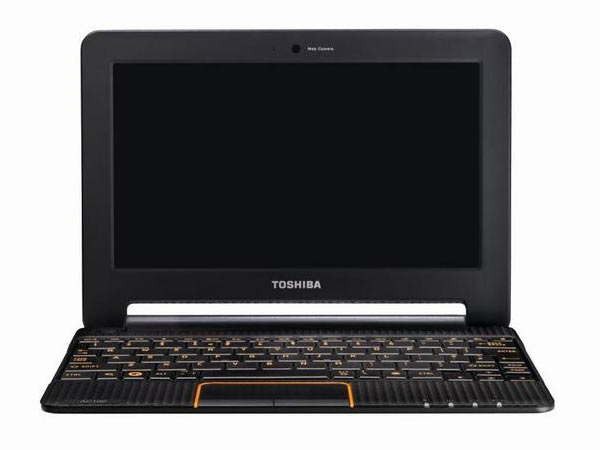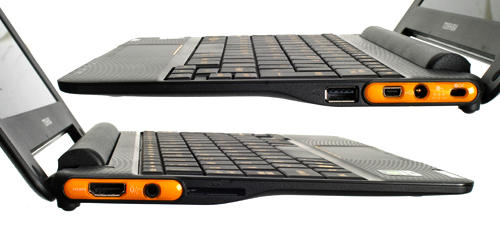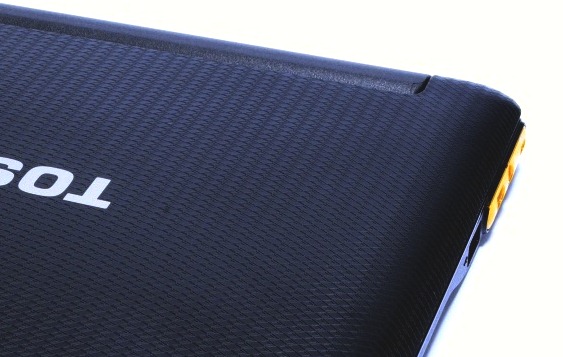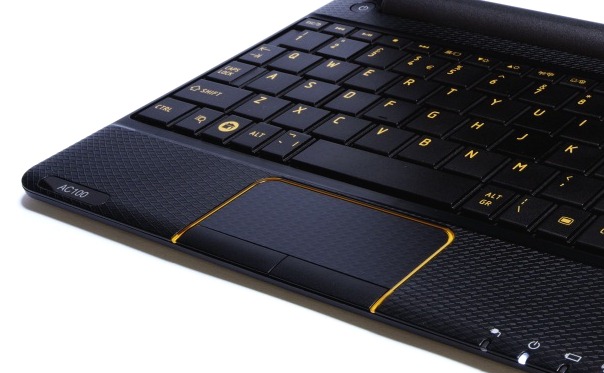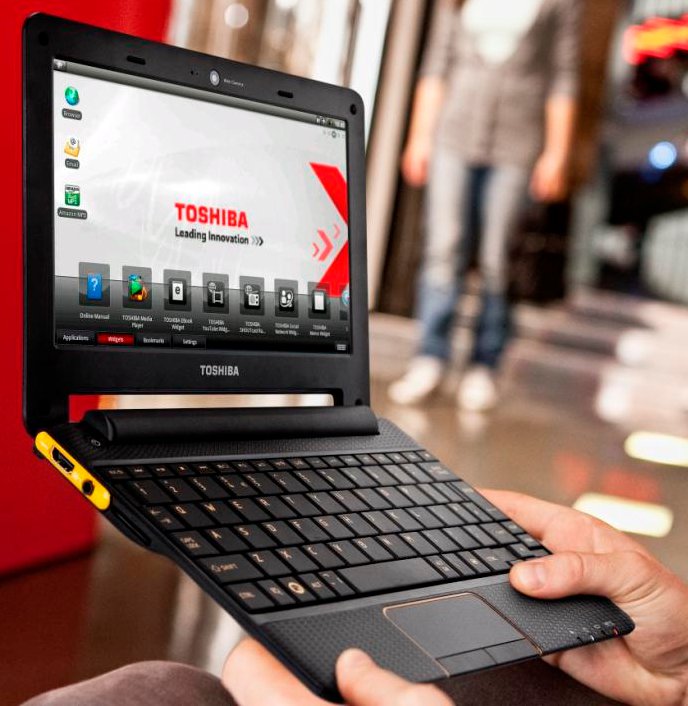 Features:
Silent
Low heat
Super lightweight
Super slim
Robust, ideal for mobility (no moving parts)
Comfortable keyboard
Processor: Nvidia 1GHz dual-core Tegra 250
Memory: 512MB
Storage: 8GB flash
Graphics: Nvidia GeForce graphics
Screen: 10.1-inch
Ports/connections: SD card slot; USB 2.0; Mini USB; HDMI; Bluetooth; Web camera
Wi-Fi: 802.11n
An SD/MMC card slot which provides storage up to 32GB
Superior weight and size
Superior battery life: Up to 8 hours use time, 7 days standby time
Condition: BRAND NEW and SEALED with 12 months manufacturer's warranty!
Specifications:
Manufacturer: Toshiba
Type: Netbook
Model: PDN01A-00D01F
Product Name: Toshiba AC100 Netbook PC
Screen Size: 10.1 inches
Aspect Ratio: 16:10
Screen Resolution: 1024 x 600 TruBrite display with LED backlight
Glossy: Yes
Processor: nVIDIA Tegra 250
Processor Speed: 1 GHz
Memory (RAM): 512MB DDR2
Flash expansion/storage: Up to 32GB SSD via SD/MMC card reader
Graphics: nVIDIA GeForce ULP (Tegra 2)
Maximum Battery Life: Up to 8 hours, seven days standby time
Operating System: Android 2.1
Ethernet port: No
Wireless communications:

802.11 b/g/n
Bluetooth 2.1 + EDR

Input/Output:

1 x USB 2.0
1 x mini USB
Audio out/Mic in combo socket
HDMI port

Camera: 1.3-megapixel webcam with integrated microphone
Wi-Fi: Yes
Wi-Fi Standard: IEEE 802.11 b/g/n
Dimensions: 262.1 x 189.8 x 14 mm
Weight: 870g
Comes with 1-Year Limited Warranty
Package Includes:
1 x BRAND NEW Toshiba AC100 Super Slim Android Netbook
1 x BRAND NEW AC Adapter with Power Cable
(Brand new and sealed in original retail box)
Warranty:
12 months manufacturer's warranty!
Availability:
Dispatch in 2-3 working days
No pickup