$ 8.98
(including GST)

Sign up to receive daily offers like this and never miss out again!
The Smart Carousel 3 Tier Organizer keeps your closet organized. It has three shelves and 24 pockets giving you enough and more space to store clothes, shoes, purses, sweaters, linens, arts, jewelleries, crafts and even toys.
The tension loop helps in retaining the shape of the organizer. It swivels around 360 degrees for easy accessibility. Smart, convenient, and versatile, this carousel organizer makes things simple.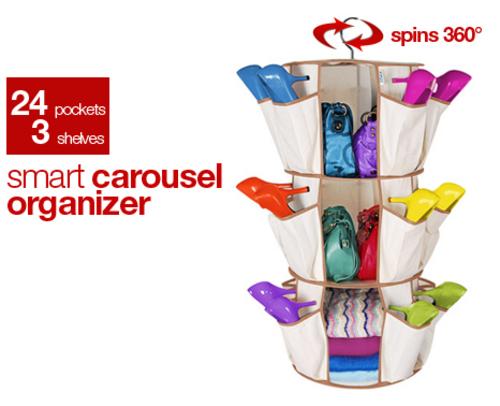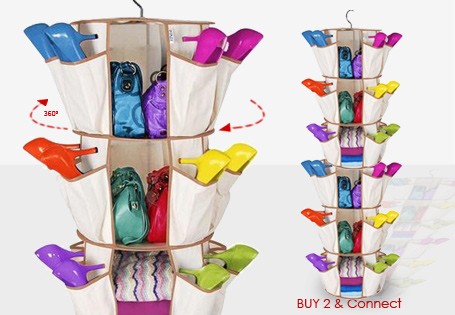 Features:
3 shelves
24 pockets
Spins 360-degree
Tension loop technology
Breathable material
Ideal for holding shoes and accessories
Collapsible for easy storage
Buy 2 and connect!
Specifications:
Diameter: 34cm
Height: 90cm
Package Includes:
1 x 3-Tier Smart Carousel Organizer
Warranty:
Availability:
Dispatch in 2-3 working days
No pickup