Perfect for organising shoes, also suitable for lots of other household items
$ 28.98
(including GST)

Sign up to receive daily offers like this and never miss out again!
With its modular design, innovative movable sliding shelves, and adaptable structure, you can at last keep all your footwear together in one safe place. All your shoes and boots fit in this interlocking shoe organiser and not an inch of space is wasted. Tuck it away in a recess or in a cupboard, or display it proudly at the top of your stairs - the choice is yours!

The Flexible Shoe Rack can be extended at any time to accommodate even more shoes, giving you the perfect excuse to hit the shops! Make good use of every available or otherwise redundant spaces in your home.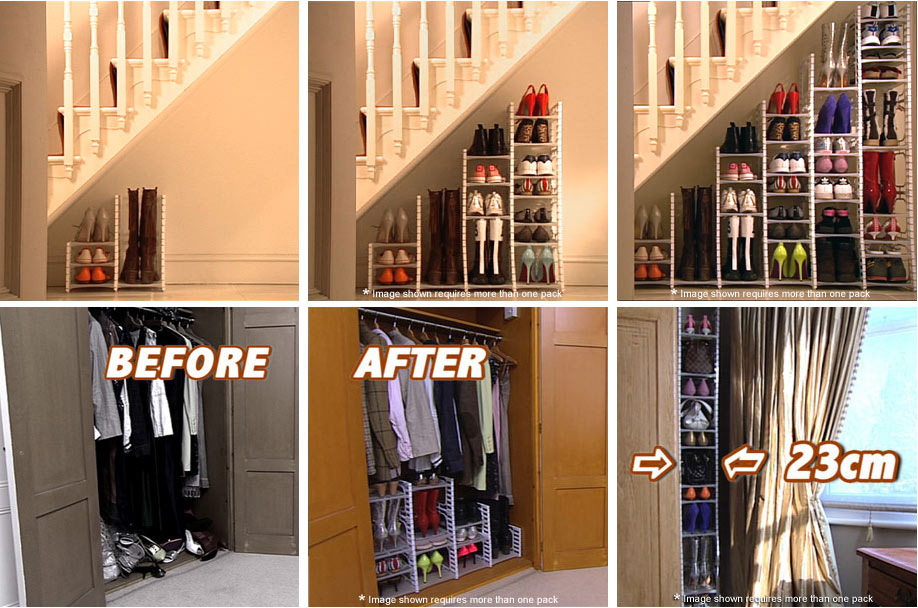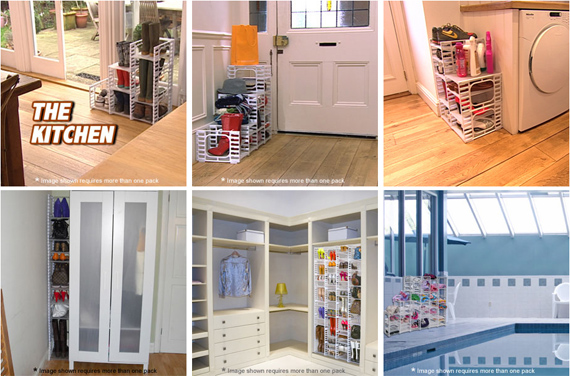 Features:
Adjustable Shelving - allows you to store shoes and boots of different sizes
Customisable Configuration - adapts to fit many different places around the home
Easy Access - get to your shoes and boots easily.
Expandable - add to your Flexi Shoe Rack as your shoe collection grows
Durable - tough and durable material that won't buckle or bend
Flexible Usage - can be used to store shoes, books, clothes, linen and laundry items.
Easy Assembly - in minutes - no tools required
Perfect for organising shoes, also suitable for lots of other household items
Specifications:
Dimension: Each unit is 23(h) x 23(w) x 33(d) cm and contains 2 shelves
Weight: 2.5kg
Package Includes:
1 x

8-Shelf Modular Flexible Shoe Rack
Warranty:
Availability:
Dispatch in 3-5 working days
No pickup