$ 0.00
(including GST)

Sign up to receive daily offers like this and never miss out again!
This little USB lamp works off any USB port, while you are chatting online, surfing the Internet, playing games, watching movies, listening to music, etc.
Features:
28 LEDs, ultra bright.
Powered by a PC USB port, no need for batteries or other external power.
Flexible and adjustable metal neck.
Soft and warm white light.
Extremely long service life.
Low power comsumption.
Lightweight, compact, space-saving, easy to carry and use
An ideal companion for students, travellers, office workers, late night bed readers, etc.
Ideal for lighting up your laptop in the darkness.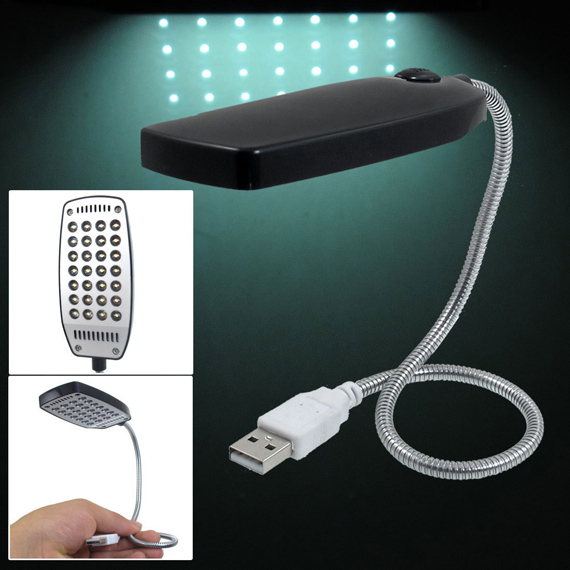 Specifications:
Type: LED
Light colour: White
LED quantity: 28 pieces
Powered by: USB port
Colour: Silver + Black (as shown in the pictures)
Neck length: 27cm
Weight: 88g approx.
Package includes:
Availability:
Dispatch in 5-7 working days
No pickup