+0 $0.00

Description
The 15 piece Contour Pro Blade Series with Counter Block is a breakthrough in precision cutting technology. The knives never need sharpening and the contoured soft grips give outstanding leverage and control. These knives are so razor sharp that they glide effortlessly through the toughest of foods. You will never need to use another knife again!!!
The secret to the Contour Pro's superior performance is 3 precision cutting principles: Comford, Control and Quality.
Comfort: The unique design of the Contour Pro's handle means as soon as you grip, your hand is automatically locked into the prefect position.
Control: Contour Pro's trademark non-slip grip surface means whatever you are cutting, your hand will never slip.
Quality: Unlike serrated knives in your kitchen that have a tooth-like edge that pulls, rips, and tears your food...the futuristic Contour Pro's edge is specifically designed to conform to your food, allowing you to effortlessly glide through even the toughest foods.

Features:
As Seen On TV!
Slice warm bread fresh out of the oven, slice tomatoes so thin, one tomato could last you all winter. Chop, Slice, Dice, the only knives you will ever need in your kitchen. This set comes with the beautiful Wooden Block and 4 more Steak/Utility Knives. WONDERFUL GIFT IDEA!
Forged from the highest calibre stainless steel, the blades never need sharpening. The revolutionary ACCU CENTRO CONTROL GRIP centres the knife perfectly in the hand.
Revolutionary contoured handles for optimal comfort and safety
Quick-release areas ensure nothing sticks to blade
Rubber Handles and PP surface means whatever you are cutting your hands will never slip making your cutting job easy and enjoyable.
Package Includes:
1 Chop & Scoop: Excellent for Quickly chopping and dicing vegetables, fruits and meats.
1 Rock & Chop Cleaver: Ideal for HEAVY DUTY CUTTING and CHOPPING.
1 SLICER knife: SLICES breads rolls with ease. Great for Thinly Sliced Onions and tomatoes for sandwiches
1 Fillet Knife: Great for filleting all types of meats and Fishes.
1 Paring Knife: Peel and clean fruits and vegetables great for small tasks.
1 ALL purpose SHEARS: Perfect for trimming fat from meat and poultry. Also handy for opening packaging.
8 Steak/Utility Knives: Great for all types of beef and pork.
1 Pine Wood Block: for easy storage of these EXTREMELY SHARP KNIVES.

Warranty:
Availability:
Dispatch or pickup in 1 working day
Call before pickup essential
15 Piece Knife Set - Katsu Contour Pro with Wooden Counter Block - Cutting Edge Technology!
RRP $59.99
(including GST)
Click here
to subscribe our newsletters about daily offers like this and never miss again!

Share this deal on Facebook:
Share now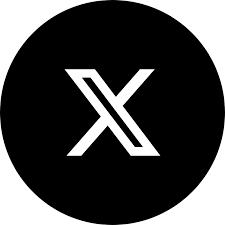 Twitt on Twitter, click it:
Tweet

Share this deal on Pinterest:
Share now

My watch list:
Add now

Last Purchase by: rossandchery
Scroll