RRP $99.00
$30.98
(including GST)
+ shipping
click here
Click here
to subscribe our newsletters about daily offers like this and never miss again!

Like on Facebook: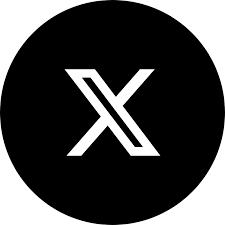 Twitt on Twitter:
Tweet

Last Purchase by:
rhondavan
Description
High quality powerboard and surge protector with a master socket and 3 automatic slave sockets. Providing the ultimate protection for your devices! This fantastic powerboard features 8 ports to protect from just about any surge entry point in your household: network, phone, TV antenna, satellite/cable (F connector).
Compare prices HERE.
Features and Specifications:
Save power, money and the environment
Protects from just about any surge entry point in your household: network, phone, TV antenna, satellite/cable (F connector).
3 status indicator lights
Double spaced sockets to fit power adaptors
Sockets labels for easy identification
Premium gold plated terminals
Premium spike absorption: multiple oversized 300 Volt metal Oxide Varistors (MOV)
Noise filtration capacitors helps remove AC noise contamination
Telephone /Data/ Fax ports with RJ45 and RJ12 adaptors
Turn off multiple devices with one switch from the master device, rather than continually drawing power in standby mode
When the device connected to the master outlet is turned on, the powerboard senses this and automatically turns on the 3 slave outlets
8 surge protected outlets:
1 master socket
3 slave sockets
4 normal/ constant sockets (2 double spaced outlets)
Built-in telephone and data protection:
supports RJ45 and RJ12 (Internet / network line protection)
1550 Joules Energy Absorption
52000A Surge Current
Max. Total loading: 10A 2400W
Rating: 230-240V, 50Hz
What is a power surge and how can I be protected?
A power surge is an increase in voltage dangerously above the standard level in a flow of electricity. The normal flow in Australia is 240 volts, anything higher and there is a serious problem. This higher voltage is sent via electricity and telephone cable, or events such as lightning strikes. When this extra power does enter the home/office mains, it enters into anything that is plugged into the central mains. If an appliance that is plugged in at the time is on, it can cause irreparable damage inside the unit, and may even cause a fire. Even if the the surge doesn't immediately destroy your appliance, it will most definitely put an extra strain on your appliance, hence cutting down the life time of the product.

This power board and surge protector is designed to suppress and divert the extra current to the outlet's grounding wire via the MOV. Once it has done this, everything returns back to a normal level, and your appliances are safe.
Package Includes:
1 x 8 Way Surge Protected Powerboard with Master/Slave Control and Stand-By Stopper
1 x Phone line
Warranty:
12 months from manufacturer
Availability:
Dispatch in 3-5 working days
No pickup
Scroll