with 4-Port USB Charger & 8 Laptop Adapters
$44.98
(including GST)
+ shipping
click here
Click here
to subscribe our newsletters about daily offers like this and never miss again!

Like on Facebook: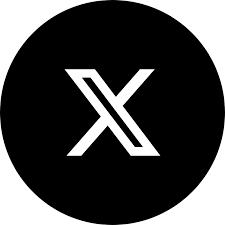 Twitt on Twitter:
Tweet

Last Purchase by:
Mayaplasabas2
Description

Features:
Charging for mobile phones and laptops, starting cars, adjustable LED lights (torch, strobe lights and SOS lights)

Multi-functional emergency kit that contains a car power bank

Variety of chargers and jump lead that can give your car and your products the extra energy they need

With a carrying case that also contains the adapter tips and power lead, this product will fit in your car to be used in case of emergency

It uses high-power battery that supports fast charging, low self-discharge, up to 3,000 charging cycles

It supports vehicles with 12V voltage or more. to start your car, firstly you should connect the power bank with the battery holder and then connect the negative and positive connectors of the holder with your car battery

There are a variety of adapters that be used to charge various mobile phones, Sony PSP, MP3/MP4 players, PDAs, notebooks, car refrigerators and other compatible appliances
4 alarm lights, 4 USB connectors, meet your multiple needs for charging phone,laptop
Hammer in the front, play an important role when emergency escape

Used as torch, guide you to the right direction when camping, climbing or hiking in evening

SOS flashlight, never feel helpless in urgency

Anti-slip design, clutch it with no worry even in the hot summer

Plastic case package: easy carry, easy storage.
Specifications:
Battery capacity: 68,800 mAh
LED illumination light with 4 alarm lights voltage output indicator and battery indicator
Electrical quantity indicator light. Key switch, Master switch
12-15V / 16V / 19V voltage output indicator lights
12-15V / 16V / 19V - 2A / 3A / 3.5A output
4 USB output: 5V / 1-2A
Charge input: 15V - 1A
Starting current: 200-300A
Peak Current: 600A
Battery life: 3000 circles
Operating temperature: 0-85°C
Battery Size: 176 x 79 x 30 mm
Battery Weight: 430g
Instructions for use:
1. Select the appropriate voltage and connector for the electronic device to charge / power supply
2. Press the switch to start charging when your device connected with the power bank. If you unplug the cable, auto-sleep will start in one minute.
3. Five LED lights will flash circularly during the charging and all lights will keep bright when your device is full-charged.
4. During charging for your device, LED lights indicate the balance power of the built-in battery. Four lights indicate 80% balance, three lights indicate 60% balance, two lights indicate 40% balance and one light indicates 20% balance.
The built-in battery is empty when all LED lights start to flash.
5. Press the switch five seconds to start If you want to use LED for illumination and select the status (light, strobe, SOS, close) by pressing the switch to transform.
6. Store the product in a cool and dry place and away direct sunlight.
For charging to the power bank:
Put the Master Switch to "on", (the Switch which is on the power bank)
Connected the charger adapter cable to the power bank
It will work properly.
Cautions:
To avoid from accidents, make sure note the following cautions:
1. Take off the main unit within 30 seconds after starting the car.
2. Don't clip the two terminals at the same end on the battery.
3. Don't disassemble the unit.
Package Includes:
1 x 68,800mAh jump starter battery
1 x Charging plug
1 x Car charger adapter
1 x Four-in One USB Charge Cable
1 x Storage battery wire clip
8 x Laptop adapter
1 x Carrying case
1 x User's Manual
Warranty:
Availability:
Please allow up to 1-2 weeks for delivery
No pickup
Scroll