$5.98
(including GST)
+ shipping
click here
Click here
to subscribe our newsletters about daily offers like this and never miss again!

Like on Facebook: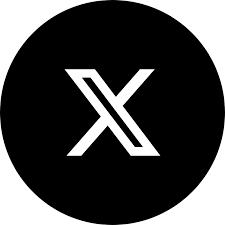 Twitt on Twitter:
Tweet

Last Purchase by:
warrenn01
Description
100ml protection fluid + 9/9" micro fibre cloth and a cleaning brush. For mobile and gadget protection against dust and bacteria, contains specially formulated Gold Nano particles. Nanotechnology is all about going small on size and huge on performance.
Suitable for all types of mobile phones and tablets, the Nano Cleaning kit from Luxor gives your device full protection against dust, dirt and fingerprints. It's easy to use and never leaves any residue once you apply on your device.
MAGIC OF NANOTECHNOLOGY (IMPREGNATION):
Impregnation is an eco-friendly, invisible protective layer that protects surfaces against dirt, dust and stains without changing the colour or texture. Dirt and dust will not penetrate the surface material after impregnation, keeping the surface clean for a longer time.
Application:
Suitable for all kinds of Mobile phones, Smart phones, Palmtops, LCD screens like monitors, i-Pods, i-Pads, Laptop screens, Calculators, Keyboard, Touch screens, HD TV touch screens, etc.

Cleans & Protects Against:
Dirt, Dust, Fingerprints. No residue is left behind and the surface remains protected. Not meant to remove scratches, but protects from scratches post application.
Features
Cleans and also protects against dirt, dust, stains
Anti static property that reduces dust and dirt accumulation
Detergent free, does not leave any residue behind and the surface remains protected
Under normal conditions, you may repeat the usage of the product after 8 weeks if necessary
No bleaching agents, No residue, No detergents
Does not produce any harmful chemicals or hydrocarbons
Eco-friendly product
Made in India
Direction for Use: Spray on the surface area and wipe off with a clean dry soft cotton cloth until no streaks are visible. Under normal conditions you may repeat after 4 weeks, if necessary
Product contains: Gold Nano Particles, Aliphatic solvents, organic and in organic salts
Do: Remove all visible stains with a cloth. Spray on the surface area and let it act. Wipe off with a damp cloth until no streaks are visible. For daily cleaning use a soft damp cloth
Do Not: Use dirty cloth for cleaning. Remove stains with a knife or a sharp object. Use coarse abrasive cloth
Time required for best results: 5-10 minutes
The kit contains
1 x 100ml bottle cleaning solution
1 x Luxor brush
1 x Luxor Microfibre wiping cloth (9"x9")
Scroll