$4.98
(including GST)
+ shipping
click here
Click here
to subscribe our newsletters about daily offers like this and never miss again!

Like on Facebook: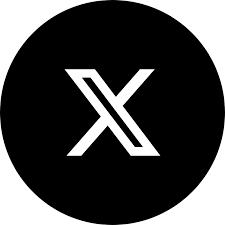 Twitt on Twitter:
Tweet

Last Purchase by:
Elley
Description
This is an innovative keyboard remote controller for Samsung Smart TV. Easy to grip, small and compact size, it can fit with various brand models for Samsung.
Features:
TV remote control AA59-00602A can compatible with most of its LCD, LED or plasma TVs under the brand for Samsung.
No programming or set up required.
Dedicated menu navigation keys, direct channel access for digital TV.
Requires 2 x "AA" batteries (not included), retains codes when changing batteries.
Farther transmitting distance, stable performance.
This is the dedicated replacement remote control and it covers all the functions of original remote.
Specifications:
Model: AA59-00602A
Power: 2 x AA batteries (not included)
Transmission Distance: 8m
Compatible Samsung LED TV models: LA32E420E2M, LA32E420E2W, LE32E420E2W, LE32E420M2W, PS43E400U1W, PS43E450A1M, PS43E450A1W, PS43E451A2W, PS43E452A4W, PS43E455A1W, PS43E470A1M, PS51E450A1M, PS51E450A1W, PS51E451A2W, PS51E452A4W, PS51E455A1WX, PS51E470A1M, PS51E530A3W, PS51E531A6M, PS51E535A3W, PS51E537A3K, PS60E530A3W, PS60E531A6M, UA19ES4000M, UA22ES5000M, UA26EH4000M, UA26EH4000W, UA32EH4000M, UA32EH4000W, UA32EH4003M, UA32EH5000M, UA32EH5006M, UA40EH5000M, UA40EH5000W, UA40EH5006M, UA40EH6000M, UA46EH5000M, UA46EH5000W, UA46EH5006M, UA46EH6000M, UA50EH6000M, UA55EH6000M, UA60EH6000M, UE19ES4000W, UE19ES4005W, UE19ES4030W, UE22ES5000W, UE22ES5005W, UE22ES5030W, UE26EH4000W, UE26EH4005W, UE26EH4030W, UE32EH4000W, UE32EH4003W, UE32EH4005W, UE32EH4030W, UE32EH5000K, UE32EH5000W, UE32EH5005K, UE32EH5007K, UE32EH5030W, UE32EH5040W, UE32EH5050W, UE32EH5057K, UE32EH5200S, UE40EH5000K, UE40EH5000W, UE40EH5005K, UE40EH5007K, UE40EH5030W, UE40EH5040W, UE40EH5050W, UE40EH5200S, UE46EH5000K, UE46EH5000W, UE46EH5005K, UE46EH5007K, UE46EH5030W, UE46EH5040W, UE46EH5050W, UE46EH5200S, LA46B650T1F
Package Includes:
1 x Remote Controller (battery not included)
Warranty:
Availability:
Please allow up to 1-2 weeks for delivery
No pickup
Scroll