$8.98
(including GST)
+ shipping
click here
Click here
to subscribe our newsletters about daily offers like this and never miss again!

Like on Facebook: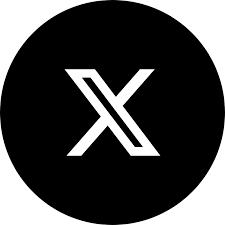 Twitt on Twitter:
Tweet

Last Purchase by:
barb62
Description
Features:
Lets you monitor your health in the comfort of your own home
Features a standard inflation bulb, standard air release valve and calibrated navy nylon cuff with velcro closure, to insure a secure fit and accurate reading.
Stethoscope also included
Professional quality
Manually-operated inflation bulb means you needn't worry about
controlling the amount of air pressure that goes into the cuff
Lightweight and portable
Clear and easy-to-read aneroid gauge
Durable inflation bulb
Great for personal home use, travel and office
Bonus carry bag included
Specifications:
Measurement range: 0-300mmHg (0-40 kPa)
Velcro arm band fits adult sized arms from: 25.4 - 40.6cm (10 - 16")
Box size: 18cm x 10.5cm x 6.5cm
How To Use:
Blood pressure is enabled for check, can be used to normal blood pressure at ordinary times the dial in "0", after pressure reaction, flexible and can still back to the original to "0".
Please be seated at table, put on the table, the left arm light keep comfortable posture.
Adjust the arm and high with heart, height is not enough to add soft mat under the arm.
The armband flattening, quickly take the central to the brachial artery, arm bands on the lower edge of chelidon of 2 to 3 cm to upper arm is not too tight or too loose should be able to make two fingers into the set of the following advisable, lest affect accuracy.
Put the stethoscope head into the armband, positioned at the elbow brachial artery.
Use latex ball slowly bring cheer to arm, at the same time pay attention to listening, stay brachial artery pulse disappear again will pressure of 2.5 kPa - 4 kPa (MMHG 20-30 MMHG) stop.
Pressure stopped, 0.3 kPa per second - 0.3 kPa (2 MMHG - 4 MMHG) slow release arm in the air, make blood pressure needle drops slowly.
In the process of falling through the stethoscope when heard the first beat the clock shown in pressure value, is the systolic blood pressure.
When the pulse sound gradually enhanced to murmur, tone suddenly became boring then, gradually disappear
Warning
Intended for external and general use only and is intended for non-invasive measuring an adult individuals' systolic, diastolic blood pressure and heart rate using the oscillometric method, This device is not intended for use on infants and children. This device is designed for home or clinical use and as a measuring guide only.
Do not leave this device unattended with infants or persons who cannot express their consent.
Do not place arm cuff around your neck, inflation of the cuff will cause severe choking.
For specific information about your own blood pressure, CONSULT YOUR DOCTOR
People with severe blood flow problems, or blood disorders, should consult a doctor before using this device.
For people with high blood pressure. Consult your doctor to evaluate the readings. Check your device periodically for accuracy.
Maintenance
To protect your device from damage, please observe the following:
• Do not subject the main unit and the cuff to extreme temperatures, humidity, moisture or direct sunlight.
• Do not fold the cuff or tubing tightly.
• Do not disassemble the device.
• Do not subject the device to strong shocks or vibrations (for example, dropping the device from height).
• Do not use volatile liquids to clean the main unit. The device should be cleaned with a soft, dry cloth.
• Use a soft, moistened cloth and soap to clean the arm cuff.
• Do not wash the arm cuff or immerse it in water.
• Do not use petrol, thinners or similar solvents to clean the arm cuff.
• Do not carry out repairs of any kind yourself. Please contact us for any defects.
Package Includes:
1 x Aneroid Sphygmomanometer
1 x Nylon Cuff
1 x Stethoscope
1 x PU Bag
Warranty:
Availability:
Please allow up to 1-2 weeks for delivery
No pickup
Scroll