Description
Description
- Modern life can be stressful and unforgiving, especially to your health. All the more that you should learn to relax and rejuvenate your senses to face the challenges. And that is where the Aroma Diffuser can help you restore and maintain your aura perfectly.
- With its unique conical design, the Diffuser actually performs four functions in one device: humidifier, purifier, night light and aromatherapy. It uses electronic frequencies to create vibration in water. The resulting mist is then carried to the top where it absorbs the essential oils to purify the air and remove unwanted odours. At the same time, you experienced a scented aroma to calm and revitalize your body.
- You can set the Diffuser to work continuously for up to 10 hours by selecting your choice of intermittent or continuous mist modes. Not least, you can also adjust the level of brightness or select your desired night light colour with its 7-colour LED light to give you soothing hues all through the day or night.
- Live life calmer and healthier with the Aroma Diffuser . Get yours today.
Features
4-in-1: aromatherapy, humidifier, purifier, night light
200ml capacity
Adjustable 7-colour LED light
Ultrasonic smooth mist
Three mist adjustment modes
LED indicator
Whisper-quiet operation
Auto off when water runs low
Low energy consumption
High humidification effect
Specifications
Raw Material: PP
Size: 100*140mm
Weight: About 200G
Length of electric wire: About 160cm
Power: 11W
Capacity: 200ml
LED: Three
Ultrasonic Frequency : 2.4MHZ
Power (Input/Ouput): AC 100-240V 50/60HZ DC 24V 0.5A
Range of aroma: 10-15m2
Working time: 6-10 hours
Mist mode: 10 seconds in between/ Continuous / Timing 2 or 4 Hours
Light option: 7 colour
Light brightness: Bright and dim
Noise: <35db a="" span="">
Colour: White
Package Contain:
1x Air diffuser
1x AU PLUG
1x Measuring Cup
1x User manual
1x Remote Control
The right key is function key.
When press the 'MIST/TIME' switch for the fist time, the aromatheraphy machine will work in fog mode by defaulit. If you press the 'MIST/TIME' switch for 10 seconds,the MID/GONT LED will fash with its light, and aromatherapy machine will change into litte fog mode.
1.At the first press, the product light up and starts spraying mist.
2. At the second press, interval mist mode?spary for 10 seconds, stop for 10 seconds, keep circulating;
3. At the thrid press, the product will be automaticly shutdown after spraying for 2 hours;
4. At the fourth press, the product will be automaticly shutdown after spraying for 4 hours;
5. At the fifth press, turn off the product.
In any condition, Press the right key for 3 seconds,the product is forced to be shut down,the product beeps twice
Essential Oil Humidifier Ultrasonic Air Diffuser Aroma Aromatherapy Air Purifier
(including GST)

Like on Facebook, click it:

Share this deal on Facebook:
Share now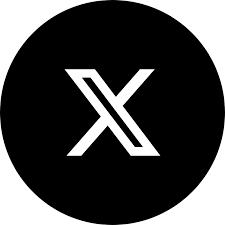 Twitt on Twitter, click it:
Tweet

Share this deal on Pinterest:
Share now

Last Purchase by: freszler
Scroll