Like on Facebook: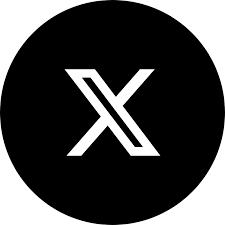 Twitt on Twitter:
Tweet

Last Purchase by:
davipix1
Description
The Medion MD 18418 vacuum cleaner is the ideal solution for every home. Its compact design allows you to clean small areas or hard-to-reach parts (under the sofa or between furniture). Battery power has the advantage that when cleaning, the cable does not get tangled under your feet and you are not limited in any way by its length! The electrically driven turbo brush effectively removes dust and animal hair from floors and carpets. The LEDs illuminate dark corners. Thanks to these options, cleaning will not only become easier, but will also start to bring you joy. The vacuum cleaner has 2 levels of suction power! Thanks to this, with one button, you can increase or decrease the suction power. The package also includes a slotted nozzle and a nozzle with a brush.
Detachable hand unit and easy storage
Bet on flexibility and functional design. The vacuum cleaner is equally well suited for cleaning large areas as well as hard-to-reach places. The easily removable hand unit allows you to effortlessly clean under the worktop, furniture or in the car interior. The vacuum cleaner is foldable in the middle and thus allows easy storage.
No dust bags + easy to charge
Traditional vacuum cleaners have dust bags that need to be changed frequently. The tank can be easily and quickly cleaned. After filling the dust container, just clean it and, if necessary, you can wash the filter under running water. Due to the fact that the vacuum cleaner is bagless, it does not create additional costs associated with the replacement of dust filters. A powered charging station is used to charge the device. The charging station will ensure that your appliance remains charged and works like new again.
Condition: This product been used briefly at an exhibition or promotion. The goods are 100% functional and ready for immediate use. The goods are guaranteed for 3 months . The goods are packed in the original or replacement packaging.
Features
90W engine power
2 power levels
Foldable handle
Swivel head 180?
Washable filter
Integrated 2200mAh lithium-ion battery
Max. 38 min operating time
Specifications
Vacuum cleaner

Model MD 18418
Power: 90 W
Suction power: 4 kPa (high power level) 3 kPa (low power level)
Input 22 V, 0.5 A
Protection class III
Operating volume: 75 dB
Dust capacity: 0.5 L
Appliance Dimensions: 26.5 × 111 × 24 cm (W × H × D)
Appliance Dimensions (hand vacuum cleaner): 44 x 11 x 12cm
Weight: approx. 2100 g

Power adapter

Input: 100–240 V, ~50-60 Hz, max. 300 mA
Output: DC 22 V 500 mA
Protection class II

Integrated battery

Model: 18650 2200 mAh 18 V (5ICR19/66)
Type: 18 V 2200 mAh (5 × 3.6 V Li ion cells)
Charging time: approx. 4.5–5 hours
Operating time: up to 38 min.
Package
1x Refurbished cordless 2-in-1 vacuum cleaner
1x Slotted nozzle
1x Nozzle with brush
1x Power adapter
1x Charging station (two-part)
1x Operating instructions
Scroll