Like on Facebook: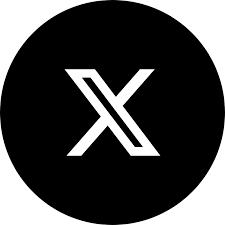 Twitt on Twitter:
Tweet

Last Purchase by:
rhondavan
Description
Wireless 360° Auto Face Tracking Camera Phone Mount
360° infinite rotation, horizontal rotation, no dead angle to follow automatically.

AI composition, can automatically perform professional composition optimization on people or pets.

Built-in new Smart Track algorithm, real-time target tracking shooting function, tracking the displacement of objects.




interesting images automatically.

Face tracking mode can automatically recognize your face, wherever you go, it follows.

The gimbal can switch between horizontal and vertical shooting modes, providing multiple angles for Shooting and adapting to various scenario.

Support 56-100mm mobile phones.
Type: Gimbal

Color: Black

Material: Plastic, metal

Size: about 93 x 93 x 165.4mm

Support phone size:56-100mm

Powered by: 3x 1.5v AA battery (Not include)

Compatible system: compatible for android and iOS system

Support iOS 10.0 above and android 8.1 above version
How to Use
Insert three AA size alkaline batteries (not included).

MUST download APP "Apai Genie" (SUPPORT Apai Genie APP ONLY).

Press the power on key for 2 seconds,the red light is flashing.

MUST connect Bluetooth and APP "Apai Genie": First, open Bluetooth. Second, open APP Apai Genie. It will AUTO connect to Blueooth. Third, red light start long bright, then connect successfully automatically.

You can start to choose a mode and Shooting (Please don't move face/object too fast).
Please Note:
The 360 object tracking smart shooting phone holder must be used together with the smart phone.

It is recommended to use single scene, with the best tracking effect.

Don't move the face / object too fast.
Adjustable Tripod Stand
Features:
High quality aluminum alloy material, high hardness, high mechanical strength, strong supporting force, exquisite workmanship. The strength and the proportion of more than a lot of alloy diamond texture, color flood incomparable
Compatible with most video cameras, digital cameras, still cameras, GoPro devices, smartphone adapters ( included), and scopes.Mount fits all iphone and Andorid phone sizes and universal screw attaches to all tripods

High quality rubber, making non slip .Strengthen stability, suitable for any environment. Remote handle lift knob tightening .A body strong as iron rock

Using aluminum alloy material, weight about 400G .Foot tube using aluminum alloy to build, the use of imported parts of the environmental protection ABS raw materials manufacturing, environmental protection, and light, easy to operate.
Three tripod adopts three section type design,close up very convenient, can start tall.shaft lifting, adjustable height.
Specifications:
NOTE: This article is not suitable for heavy camcorder.
Material: Aluminum

Colour: Sliver

type: 4-section legs, extendable legs.




Max. Pipe diameter: 16.8 mm




Minimum height: 350mm with standard 1/4 screw;




Height: 35cm-106cm
The cell phone holder holder with 1/4 standard 2 holes.




The cell phone holder bracket can enlarger 48mm (min.) to 80 mm (max);




The two holes let Screw the bracket holder in vertical and horizontal directions;
Scroll