Description
Features:
Compact pocket size
Ergonomic design
Improved range
Strong and durable material
Long life battery included
Upgraded technology for smart & simple control
Compatible with FORD BA/BF Falcon, SY SX TERRITORY, UTES & WAGONS

Program Instructions:
1. Sit in the car with your keys and remotes ready
2. Close the driver side door
3. In less than 10 seconds of closing the door, insert the key into the ignition and turn the key to the first click (accessories position) which will turn on the radio
4. In less than 3 seconds of turning the key, press the rear demist button 3 times
5. If done correctly, the door locks will cycle. If the door locks do not cycle, start the process again and try completing the steps faster or slower.
6. Once in learn mode all existing remotes will be deleted from the cars memory. Click any button on the remote until you hear the door locks cycle. Once the locks cycle this confirms the remote has been accepted into the cars memory.
7. Repeat the last step for each remote (if you have more than one)
8. Remove the key and step out of the car and test each button on the remote is performing its proper function.
Specifications:
Dimensions (L x W x H): 4 x 3.5 x 1.3cm
Weight: 21g

Compatible with:
The following models from 2002-2010
BA FALCON
BA FAIRMONT
BA FAIRLANE
BF FALCON
BF FAIRMONT
BF FAIRLANE
SX TERRITORY
XR6 MODELS
XR8 MODELS
FPV MODELS
UTES & WAGONS
BA BF Falcon Ute SX SY Territory Wagon
And others, basically it will work if your remote look the same.
Package Includes:
1 x Ford Remote (aftermarket)
1 x Battery

Availability:
Please allow up to 2-3 weeks for delivery
No pickup
Ford Central Locking Keyless Entry Car Remote
(including GST)

Like on Facebook, click it:

Share this deal on Facebook:
Share now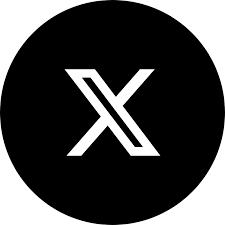 Twitt on Twitter, click it:
Tweet

Share this deal on Pinterest:
Share now

Last Purchase by: preciousnwac
Scroll