Description
Product Features
1. Multi-function Saber Card: Credit card sized, easily fits inside your wallet, pocket. Multi-functional: Emergency Lashing Rope, Can Opener, Bottle Cap Opener, 4-Position Wrench, Butterfly Screw Wrench, Screwdriver, Knife Edge, Saw Blade, Ruler, Key Ring Hole.
2. Tactical Torch Flashlight: With zoomable design, heavy duty, compact handheld flashlights, zoom in for an intense beam or out for wider illumination. 3 light modes like High / Low / Strobe. With its ultra-bright LED light, and ability to run for hours of just a single AA Battery (Not Included).
3. Survival Paracord Bracelet: 5 IN 1 Survival Bracelet Provide build the 2nd defense for your safety - High-Quality Compass, Little Fire Starter Kit, Emergency Whistle. The Fire Scrapper can be used as a knife and bracelet rope for emergencies.
4. Tactics Military Knife: Cold Steel Military Knife, black cold steel blade, and black aluminum handle. Anti-rust, Durable.
5. Compass: Metal Sighting Compass, Rugged metal case, adjustable luminous marching line, thumb hold and magnifying viewer, sighting hairline, protected with a folding cover. Compass of military grade, Features 360 degree rotating bezel for easy navigation & orienteering.
6. Emergency Thermal Blanket: Thermal Blankets / Emergency Blankets are essential for preventing hypothermia as they retain 90% of body heat. They can also be used as a signal, to make a shelter, or as an extra layer in cold weather.
7. Emergency Tungsten Steel Pen: The handle screw design, grasp the more strong, can rotate telescopic hidden cartridge, the operation is simple, convenient and practical, can be used as defense self-defense, handwriting signatures or mark rocks, as Safety Hammer help quickly broken a car or train glass in an emergency
8. Flintstones: With protective layer need peel off before use, 5000-12000 times life, with Flint /Bottle Opener/Scraper. Applicable at anywhere, anytime and any product.condition
9. Reflective Lenses: Outdoor micro signal mirror lightweight survival emergency rescue signaling device.
10. Whistle: Made by Aluminum Alloy generates sound up to 120db, which can be heard from a distance, making it easy to be found.
11. Pull Ring Saw: Using saw to make a flexible knot on a cutting object, place both thumbs on either side of the ring, do v-shaped incision back and forth pulling.
12. Water Bottle Clip: Simple and firm way to carry water bottles.
13. Portable Mini Light: Small, practical can also be a key ring.
14. Carabiner: Make from lightweight and durable anodized aluminum alloy strong and elegant. Great for outdoor activity, camping, fishing, hiking, traveling, keychain etc. The high quality carabiner features a spring loaded gate and screw lock which allows them to be quickly and securely attached to a wide range of fixing points. It can open and close smoothly as the spring-loaded gate makes it easy to attach important items to a pack or belt.
15. Tactical Backpack Bag: Tough Nylon Molle bag keeps the survival kit compact for easy storage in your pack, car or bug out bag. Use the straps to attach this to a belt, outside of a pack or on a shoulder strap of your choosing. This bag can also fit most cell phones, extra batteries or emergency rations of your choice.
Package Included
2 x Emergency Thermal Blanket

2 x Paracord Bracelet

2 x Carabiner

1 x Flintstones

1 x Multi-function Saber Card

1 x Emergency Tungsten Steel Pen

1 x Tactical torch Flashlight (requires 1x AA battery, not included)

1 x Compass

1 x Portable Mini Light

1 x Tactics Military Knife

1 x Pull Ring Saw

1 x Reflective Lenses

1 x Whistle

1 x Water Bottle Clip

1 x Tactical Backpack Bag
18Pcs Emergency Survival Equipment Kit Outdoor Tactical Hiking Camping SOS Tool
(including GST)

Share this deal on Facebook:
Share now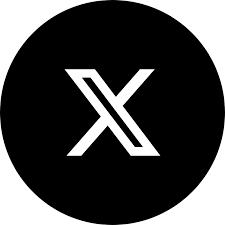 Twitt on Twitter, click it:
Tweet

Share this deal on Pinterest:
Share now

My watch list:
Add now

Last Purchase by: corey1250
Scroll