Description
Brand New, High Quality
- Facial Steamer Purple
- Features:
- Easy to use: Adjustable steam levels, high quality secure aluminium vaporiser pot, auto off function.
- Steam face care : After using facial cleanser, steamed face with steam face care for 8-10 minutes (according to different skin conditioning steam face time), so that the facial pores can fully open.
- Why you need it: Facial sauna, use as part of regular skincare regime for visible results, essential oil vaporiser, add your favourite essential or aromatherapy oils.
- Main feature: Pore cleaning; Deep Hydration; Improving face blood circulation; Use for warm steam facial sauna; Provides a spa treatment that leaves skin soft and silky-smooth.
- Use as direct Skin Indulgence, treatment, or Simply let steamer run as Interior humidifier in any weather. Soothing steam opens pores help remove dirt, bacteria and makeup residue.
- Main effects:
1、Can replenish the face missing moisture effectively and keep moisture balance of skin, reduce wrinkles and make skin supple, moist and more elastic
2、Can clear the hair follicles and discharge the grease, dust, etc. of pores, and also can kill the Propionibacterium acnes effectively and prevent and treat acne
3、Promote the blood circulation of face and skin metabolism, sent the nurrients to the inside of the skin cells through the tiny blood vessels and make the skin smooth, moisture, tender and rosy, and also can delay the aging of the facial skin
4、Can relieve Cold and Rhinitis symptoms, have Therapeutic effects to the eye/ear, nose, Pharyngitis/Keratitis/Tracheitis
5、Add the spices and essential oils to the steamer, then you can enjoy aromatherapy sauna at home.
For Face Nymph Spa Home Facial Steamer Sauna Pores Office Deep Cleanse SPA AU
(including GST)

Like on Facebook, click it:

Share this deal on Facebook:
Share now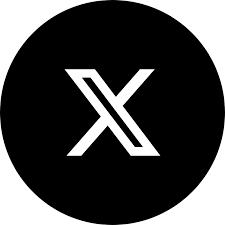 Twitt on Twitter, click it:
Tweet

Share this deal on Pinterest:
Share now

Last Purchase by: smani16
Scroll