Description
Description:
Super night vision: drive safer at night
Static parking scale line for proper parking and reversing.
The picture is clear and smooth with no delay
175° wide viewing angle design provides great view when you are backing up your car.
Minimum illuminance is as low as 0.1 Lux to guarantee safe night driving.
Made of ABS. it is IP67 waterproof,no demand for flow cell phone display
Hanging design with high definition lens. Applicable to variety of vehicles: car, mini-truck, mini-van etc.
Particularities
Transmission: Wifi digital signal
Video compression: H.264 high profile
Signal strength: 15-20M
Operating temperature: -20 + ~ + 70 ℃
Storage temperature: -30 + ~ + 80
Working humidity: 90% RH
Receiver: IOS or Android devices
Senor: CMOS
Image pixels: megapixels
Viewing angle: 120 ° ~ 175 °
Minimum lighting: 0.1Lu / F2.0
Power supply: DC12V
Night vision distance: 5-10M
Waterproof level: IP67
Fixed type: license plate light fixed
Properties:
1.Wifi connection: Video recording and video sharing functions can be achieved by connecting smart devices with the camera's WiFi
2. Electronic rearview mirror: seeing through the end of the device in real time after you have entered the video of the rear view, you can see in real time. Look at the reason behind the vehicle and the overall perspective
3. Forward-looking function: It can be installed in the front, rear, left and right viewing area, and the software can be opened for real-time monitoring
4.Reserse video recording: Every time the mobile phone is switched on and the app or apk is undone, the video can be saved in the smartphone. The five cycle coverage when recording your lane each time you reverse the vehicle can be minus your risks
5.Smart start background, start voice call: Android background system can monitor the trigger signal, automatic start, no manual input. Apple Voice Call Start system, static IP connection to reach online and vice versa in the same time
6.Low bit rate video coding technology: the picture is clear and smooth with no delay.
Troubleshooting
1. No image
Make sure the camera Is connected correctIyopen the WIFI list on your phone, and see if you can find theW-Car hotspot generated by the camera
2. Background operation
You need to turn on the phone Settings and set it to run in the background
3. Video delays kenton
Check if the antenna is shielded by metal and the antenna faces the cockpit

Product installation (very important, please read carefully)
1. First, turn off the on-board power supply. When the power cord of the camera is not properIyconnected, do not power on it.
2. Determine the type of camera and select the installation position method
Rear view product installation method:
Methods 1:Red power cord fuse box ACC power supply 12V+ positive position, black power cord fuse box negative GND wire harness, start the vehicle to use.
Method 2: Wire the power cord,(red 12V positive pole, black negative pole) plug in the cigarette lighter, yellow is the reverse trigger line can not connect, press the switch can be used.
Side view product installation method:
Methods 1: Connect the power cordadjust thecamera Angle, plug in the cigarette lighter and press the switch
Method 2; Cut open the cigarette lighter switch position of the wire, red and black two wire. Red power cord is connected to ACC power supply 12V+ positive position of vehicle fuse box. Black power cord is connected to negative GND wire harness of vehicle, which can be used when starting the vehicle
Product included:
1 x WIFI camera
1 x user manual
1 x power cable
175°WiFi Wireless Car Rear View Cam Backup Reverse Camera for Android iOS Kit
(including GST)

Share this deal on Facebook:
Share now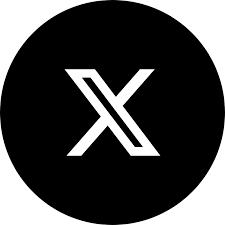 Twitt on Twitter, click it:
Tweet

Share this deal on Pinterest:
Share now

Last Purchase by: Scott R
Scroll