Description
Wonder Hanger platinum hanger, space-saving wardrobe storage rack, 4 pieces, chrome plated
About the product
Organize your wardrobe neatly: If you are tired of a cluttered wardrobe, Wonder Hanger Platinum can help you. These hooks are designed to provide the best organization and storage, and provide you with a larger family space. Each magic platinum hanger can bear 30 pounds (about 13.6 kg), and there are 6 grooves in it, which can accommodate multiple hangers.
Easy to use: Wonder Hanger Platinum can be hung horizontally or vertically to make it easy to organize the wardrobe. Just pull a hook from the wardrobe rod and Wonder Hanger Platinum. When hanging vertically, the clothes will be neatly placed on the hanger. This system triples your wardrobe space, keeps your clothes tidy, and provides you with more space to adapt and organize seasonal clothing.
Each hook can hold 12 pieces of clothing: each Wonder Hanger Platinum hanger has 6 evenly spaced slots to hold your hanger. These notches are wide enough that you can double on the hangers so that each magic hanger can hold 12 garments. It also helps prevent wrinkles. With this convenient 4-piece outfit, there are 48 pieces of clothes in total, which you can easily accommodate! !
Suitable for small spaces: When space is limited, space is a precious commodity. Fortunately, our hangers are designed to maximize your wardrobe space and provide you with enough space to hang all your garments. Wonder Hanger Platinum is ideal for small closets, apartments, dormitories, motorhomes and storage. Finally, you can hang up all your clothes without making your space feel chaotic.
Pack of 4: Let's order a set of Wonder platinum hangers for you. This convenient set comes in 4 pieces, giving you enough space to hang all your clothes and garments. You can put wood, wire or plastic hooks on the Wonder Hanger Platinum. Wonder Hanger Platinum can also be used for coats, wallets, etc.!
Wonder Hanger platinum hanger, space-saving wardrobe storage rack-4 pieces
(including GST)

Share this deal on Facebook:
Share now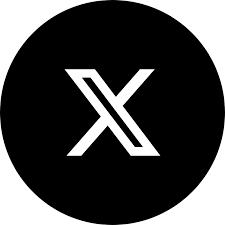 Twitt on Twitter, click it:
Tweet

Share this deal on Pinterest:
Share now

Last Purchase by: helen C
Scroll