Description
Cars equipped with usb car charging port, modified mobile phone charger, motorcycle USB car charging voltage car interface
product details:
Product name: 4.2A dual USB+Voltmeter
Product model: CS-772A
Product weight: net weight 31G gross weight 33G
Product accessories: Two blue terminals are delivered
Product material: environmentally friendly anti-flame retardant nylon material
Input voltage: 12V
Product color: black
Reverse connection protection: Yes
Measurable voltage: 6-18V
Output voltage: 5V
Output current: single port usb 2.1A
Working temperature: -20℃—— 80℃
Installation scope: suitable for the installation and use of large-scale transportation tools such as motorcycles, automobiles, ships, yachts, RVs, buses, etc.
Product use: 1. Support all mobile phones, tablet computers and on-board electrical appliances (all models with a working voltage of 12V can be installed and used)
2. USB provides charging for on-board electrical appliances, which is durable
Wiring instructions: + connect to the positive pole of the power supply,-connect to the negative pole of the power supply
Features:
1. Anti-flame retardant nylon environmental protection material
2. Black shell, green light, plus fine workmanship, the whole product looks stylish and beautiful.
3. The input voltage of the product is 12V. All ships and vehicles of 12V can be installed and used, and the application range is very wide.
4. The product is equipped with 3.1A dual USB, which can power mobile phones, tablets, GPS, etc.
5. The product is equipped with a voltmeter, which can detect the use of the car battery at any time to prevent safety accidents caused by defective batteries
Installation method: Please use a hole opener to open a hole, and then tighten it with a threaded fixing ring
Cars/ motorcycle equipped with usb car charging port, modified mobile phone charger -Green light
(including GST)

Share this deal on Facebook:
Share now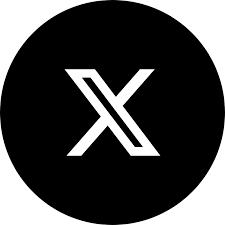 Twitt on Twitter, click it:
Tweet

Share this deal on Pinterest:
Share now

Last Purchase by: Manfred K
Scroll