$22.98
(including GST)
+ shipping
click here
Click here
to subscribe our newsletters about daily offers like this and never miss again!

Like on Facebook: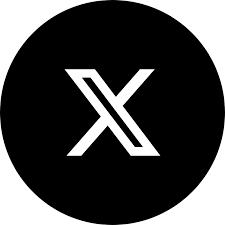 Twitt on Twitter:
Tweet

Last Purchase by:
bhunidahompe
Description
The six 240V AC outlets are spaced so that plugging in multiple power packs and chargers is possible. The status of the device plugged into the 'MASTER' socket is copied by the devices plugged into the 'SLAVE' sockets. This means if you plugged your television into the master socket and you turn off the power the peripheral devices, such as you DVD player and amplifier, will also have their power turned off. This makes the Enersonic 6 Outlet Master/Slave Energy Saving Power Board completely automatic and power efficient. Not only will you have surge protection, you will be helping the environment by reducing your carbon footprint and saving money.
No bending or straining to reach individual sockets, it is all done easily and painlessly for you at the click of a remote. The unique intelligent power board learns (and re-learns if needed) your remote power off signal and powers down all "slave" selected sockets on the board.
Not having a surge protector can be an expensive mistake, so the 6 Outlet Master/Slave Energy Saving Power Board with Surge Protector is an ideal solution for just that, as well as being an easy an effective way of saving power and money whilst reducing your footprint.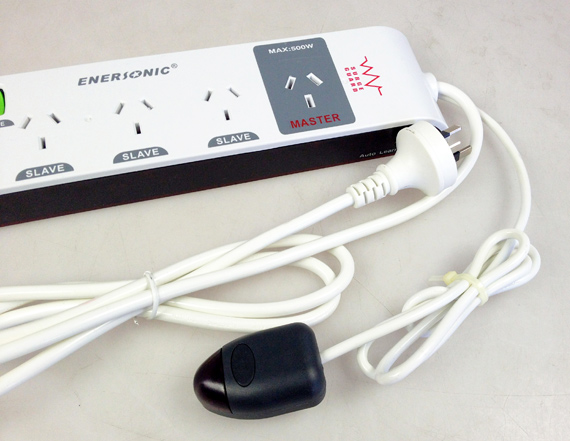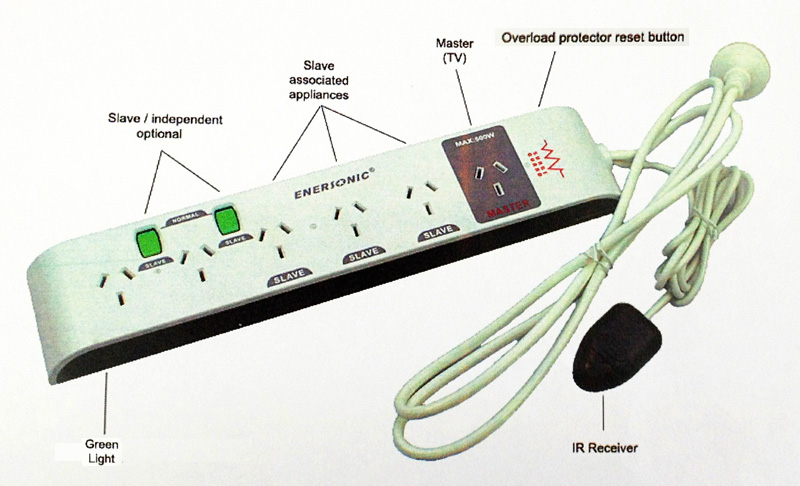 Features:
6 way standby
Surge and overload protection
Energy saving - Low standby power consumption
Device turned on connected to master socket enables slave outlets
Two additional power sockets operate continuously and independent
Switch the power board with remote control (not supplied, just use your own remote at home!)
Reset button
Ideal for home and office
How to use:
Shut off all power from all equipment.
Plug the MASTER Device (either TV or Computer) into the MASTER socket.
Plug all the associated devices that need to be turned off when not using the MASTER devices into SLAVE sockets.
Any device you do not want to turn off, plug into Switchable SLAVE and turn the switch to NORMAL. (The socket will keep a device on)
Test:
Turn on your MASTER device, plugged into MASTER socket. After a short time, you will see that the Enersonic power board has automatically turned on the power to all connected SLAVE devices.
Turn your MASTER devices off. After a short time, you will see that the Enersonic power board has automatically turned off the power to all SLAVE devices.
The Enersonic power board has now been installed correctly and will work automatically.
The time taken for SLAVE sockets to be activated is dependent on the power taken by the device connected to MASTER socket.
Specifications:
Brand: Enersonic
6 power sockets
1 master, 3 slaves and 2 switchable sockets
Cord length: 1.5m
Maximum Surge Energy: 375 Joules
Maximum Surge Current: 13500 Amps
Clamping Voltage: <775 Volts
Response Time: <10 ns
3 Channel Protection: Yes
Thermal cut-out: Yes
Neon Surge Protection: Yes
Operating Voltage: 240V Max 10A
Maximum Load: 2400W
Package Includes:
1 x Energy Saving 6 Outlet Master/Slave Power Board with IR Remote Control Receiver
Warranty:
Availability:
Dispatch in 2-3 working days
No pickup
Scroll