Description
It's another FREE Ozstock Day today! It's just our way of saying Thank You for your support.
You will get 1 Box of 4 Coasters + Solar Power Flashing Keyring for FREE, you pay for the p&h as usual.
Please note, each box contains 4 identical coasters, and you will get random selection of 1 box out of 4 or more different boxes (there are 4 different boxes shown below).
What's On The Coasters?
Box 1
There is nothing wrong with sobriety in moderation
--John Ciardi
I distrust camels, and anyone else who can go a week without a drink
--Joe E Lewis
Apart from cheese and tulips the main product of Holland is advocaat, a drink made from lawyers
--Alan Coren
Whiskey is by far the most popular of all the remedies that wont cure a cold.
--Jerry Vale
Box 2
Work is the curse of the drinking classes
--Oscar Wilde
A tavern is a place where madness is sold by the bottle
--Jonathon swift
There are more old drunks than old doctors
--Francois Rabelais
What contemptible scoundrel stole the cork from my lunch
--WC Fields
Box 3
It's not the taste of water I object to. It's the after effects
--Ronald Knox
I went on a diet, swore off drinking and heavy eating, and in fourteen days I lost two weeks.
--Joe E Lewis
I read about the evils of drinking so I gave up reading
--Henny Youngman
Drunk is feeling sophisticated when you can't say it
--Anonymous
Box 4
Your superego is that part of you which is soluble in alcohol
--Thomas L Martin
I always keep a stimulant handy in case I see a snake-which I also keep handy
--W C Fields
The difference between a drunk and and an alcoholic is that a drunk doesn't have to attend all those meetings
--Arthur J Lewis
I love drink, so long as it isn't in moderation
--Geoffrey Madan
Keyring Features: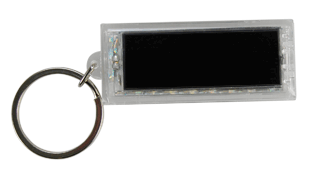 The flashing key ring consists of small LCD screen
With a small amount of light shining on its solar panel, it will start to flash
The key ring is solar powered and so there is no battery trouble, and it only needs a tiny amount of light to activate
Under low light conditions key ring reverts to static mode, but still displays your photo/message on the screen
You can insert your favourite photo/quote/message and change it as often as you like (family photos, brand logo, sport team logo, quote, etc...), it will flash on you every time you take it out of your pocket
Great gift for kids
Keyring Specifications:
Dimensions: 6.2cm x 2.6cm x 0.9cm
NOTE: Photo is not included
Coaster Specifications:
10 x 9 cm in size
Non-slip fabric base
Package Includes:
1 x 4-Pack Funny Stuff Coasters (4 pieces in total)
1 x Solar Power Flashing Keyring
Availability:
FREE Ozstock Day: Funny Stuff Coasters + Solar Power Flashing Keyring
(including GST)
Click here
to subscribe our newsletters about daily offers like this and never miss again!

Like on Facebook, click it:

Share this deal on Facebook:
Share now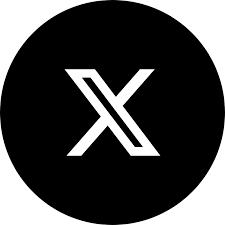 Twitt on Twitter, click it:
Tweet

Share this deal on Pinterest:
Share now

Last Purchase by: dussa60
Scroll