Description
Can't start your car in the winter chill? No worries! With this amazing car to car cigarette lighter charging kit, you can now start your car in as little as 5 minutes!
No more opening the bonnet, no more messing around with the thick, dirty and oily cable, no more running the risk of wrong-doing the "+" and "-" of the all important batteries!
This is a brand new Quick Start kit for a most convenient way to charge up your car's flat battery! Simply plug into cigarette lighter of both cars, it will start charging the flat battery just like the "JUMP START" does, easy, safe and fast!
Now, how simpler can charging a car's bettery get?
And how cheaper can that be than Today's Stock here at Ozstock.com.au?
Compare prices of similar products here http://www.getprice.com.au/buy-best-lighter-car-battery-charger.htm
Features:
The ultimate, safest, easiest, and most convenient way to charge up your car's flat battery
No more jump start with the oily thick cable
No more openning the bonnet
No more buttons or switches, just plug and charge
Straight Lighter to Lighter Car Battery Charger
Built-in Safety feature to ensure no harm to either car
Fits in your glove compartment
Ideal aid for stormy or rainy condition
Made in Taiwan
Quick Start is the most exciting product to hit the automarket. It is a real alternative to jumper cables. You do not have to do any guessing as these cables work from cigarette lighter to cigaretter lighter.
No more dirty hands or clothes-It's easy to use-No hoods to open-No danger of misconnections or explosions
A must-have accessory for all cars
Cable length: 450cm approx.
Specifications:
Operating Instructions For Quick Start
Have both cars parked closed to each other so that Quick Start can be plugged into both cars. Shift both cars into PARKED position.
Shut off as many power consuming units on the dead car as you can, for example: radio, air-conditioning, lights, etc.
Have the car key at the "Accessories Position".
Plug one end (labelled) of the Quick Start into the cigarette lighter socket of the running car.
Pass the other end (also labelled) of Quick Start through the window and plug into the cigarette lighter socket of the disabled car.
Now relax for approximately five minutes--then start the disabled car! As simple as that!
Charging time:

Condition (Key turned) Charging Time
Engine turn slow 5 min
Clicking sound 10 min
No sound 25 min
Package Includes:
1x Brand New Quick Car Starter Kit
1x Instruction Booklet
Warranty:

Availability:
In stock, immediate dispatch or pickup!
Car To Car Battery Charger Cable--Cigarette Lighter To Cigarette Lighter Quick Start Charging Kit
RRP $39.99
(including GST)
Click here
to subscribe our newsletters about daily offers like this and never miss again!

Like on Facebook, click it:

Share this deal on Facebook:
Share now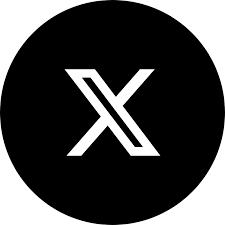 Twitt on Twitter, click it:
Tweet

Share this deal on Pinterest:
Share now

Last Purchase by: jmmecraig
Scroll