RRP $59.99
$21.98
(including GST)
+ shipping
click here
Click here
to subscribe our newsletters about daily offers like this and never miss again!

Like on Facebook: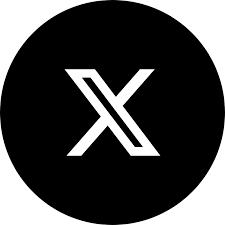 Twitt on Twitter:
Tweet

Last Purchase by:
bhunidahompe
Description
"With Great Power Comes Great Responsibility!" Someone once said.
So you should always take responsibility for what "Great Power" might do to your beloved possessions.
You can never be too cautious when it comes to protecting your valuable electrical home appliances (such as computers, home theatres, phones...) against power surges.
Power surges/spikes are far more common in our homes and offices than most people think, and there can be a wide variety of reasons and causes, be it accidental, industrial or natural such as lightnings. They can strike anytime anywhere anyhow without warning, causing unrecoverable damages to your appliances. Worse still, most warranties do not cover such damages!
Today's stock is the easiest and most effective way to guard against such grief, and it won't cost you an arm and a leg, not at Ozstock anyway. It not only gives you an abundance of 6 power outlets, but also has built-in surge/spike protection capability including phone line protection sockets, so your equipments are always protected under its watch.
With great responsibility comes great peace of mind!
Better still, today's special at ozstock gives you a chance to pick up two for the price of one! But stock is limited, so hurry to avoid burn-out!
Compare prices here (please note prices compared are for single item only, whereas ours is double!) http://www.shopbot.com.au/default.asp?kw=laser+powerboard&position=search
Features:
Arrests damaging surges and spikes
Circuit breaker protected
Energy Authority approved-V080872
2400W maximum load
Overload protection
525 Joules energy absorption
1.8M extra long power cord
New insulated AC pins and SAA plug
Protected telephone Line RJ12 & RJ45 sockets (in/out)
Six protected power sockets
EMI/RFI filter protection on power line
Extra wide inter-socket spacing (34cm x 1, 24cm x 4)
SUITABLE FOR:
internet, modems, computers, laptops, televisions, answering machines, caller ID, cordless telephones, fax machines and other home appliances
Specifications:
Brand: LASER
Model: AO-PT0888
Voltage Rating: 230-240Vac 50Hz
Current: 10A (Max)
Power Rating: 2400 Watt
6 x 240 AC sockets
Protection Mode: Active-Neutral-Earth
Surge Current: 18,000A
Surge Protection: MOV (Metal Oxide Varistor)
Typical Capacitance: 430pF
Clamping Voltage: < 775V(at 50A)
Energy Absorption: 525 Joules
Response Time: < 20 nano seconds
Filtration protection: EMI and RFI
Telephone Line Surge protection: Gas Tube Arrestor
Telephone Line Surge current: 4500A
RJ45 sockets with RJ12 adaptor sleeves
New "insulated pin" style SAA plug.
1.8m length power cord-Extra long
Package Includes:
2 x 6-Way Power Surge Protection Board with Telephone Protection Sockets
Warranty:

Availability:
In stock, immediate dispatch or pickup!
Scroll