Other Bargains


New and improved chipset, clearer picture!
RRP $19.99
$ 9.98
(including GST)

Sign up to receive daily offers like this and never miss out again!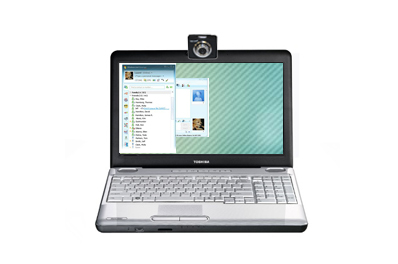 With this webcam you can now sit back and relax and enjoy those intimate moments with your distant friends without sticking your nose to the screen just to see what the other end looks like, because you can simply fill the whole (or part of the) screen with the image without sacrificing image quality.
It comes with 75cm retractable USB cable, so you can move the camera around if necessary, instead of the laptop.
Now, where can you get such COOL webcam at such a HOT price? Where else but Ozstock!
Features:
New and improved chipset, resulting in clearer picture!
8 Megapixels
Adjustable cable (max 75 cm)
High resolution CMOS colour sensor
Interface: USB 2.0
Automatic brightness adjustment
Automatic colour compensation
Manual focus
Webcam can be clamped to the laptop, or simply placed on any surface
Specifications:
Brand Name: TECOM
Compatible with Windows, Mac, Linux OS
Cable length: 75cm
Colour: Black (with white focus ring)
USB 2.0 interface
System Requirements:
Windows XP SP2/Vista/Windows 7
Pentium 450MHz equivalent or above 256MB RAM
Package Includes:
1 x 8 Megapixel USB Web Camera
1 x Software CD
Warranty:
Availability:
Dispatch or pickup in 1 working day
Call before pickup essential