Other Bargains


$ 15.98
(including GST)

Sign up to receive daily offers like this and never miss out again!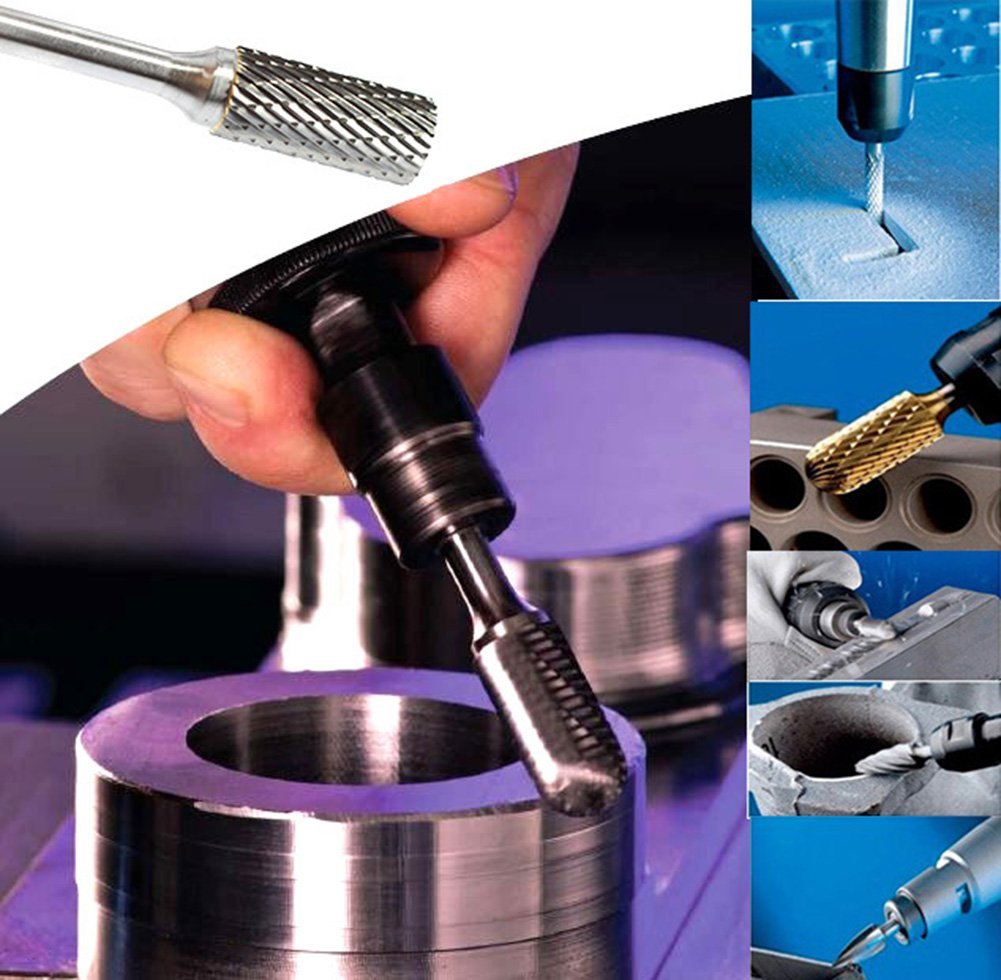 Features:
Carbide rotary files, also known as tungsten steel rolling mill, process a variety of metals (including hardened steel) and non-metallic
(such as marble, jade, bone), wood carving choice.
For the most work it can be replaced with small grinding wheel, and no dust pollution.
Good machining quality, high degree of finish, can work out the high accuracy of various shapes mold cavity.
Service life is long, 10 times higher than the durability of high speed steel cutter, 200 times more than the small wheel durability.
Convenient control, using simple, safe and reliable, reduce labor intensity, improve the working environment.
Used for grinding, carving and shaping in steel, cast iron, brass, copper, hardwoods, plastics, etc.
Specifications:
Material: Tungsten carbide
Shank: 6mm
Head size: 8mm (close to 5/16 inch)
Total length: about 65mm
Set include:

Cylindrical end cut (A8) – 60mm total length and 20mm cutting length
Round head cylindrical (C8) – 60mm total length and 20mm cutting length
Ball (D8) – 50mm total length and diameter 8mm
Bullet (F8) – 60mm total length and 20mm cutting length
Pointed Tree (G8) – 58mm total length and 18mm cutting length
Package Includes:
Warranty:
Availability:
Please allow up to 1-3 weeks for delivery
No pickup