Works with iPhone 3GS / 3G / 2G / 1G / iPod
RRP $49.99
$19.98
(including GST)
+ shipping
click here
Click here
to subscribe our newsletters about daily offers like this and never miss again!

Like on Facebook: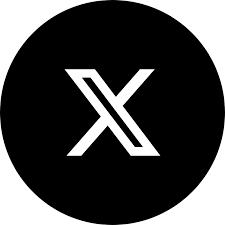 Twitt on Twitter:
Tweet

Last Purchase by:
black magpie
Description
2000mAh iPhone external power pack - now you can talk freely while it's charging - best ever invention since iPhone itself!
The sleek power pack snaps inconspicuously onto the back of your iPhone, adding only a few millimeters of thickness, but almost doubling the battery run time. It prioritizes consumption, pulling power from the power pack first, maximizing the iPhone's internal battery.

Introducing the Power Pack
This power pack will give you the freedom to use your iPhone without the daily worries of running out of battery life! Enjoy your iPhone for voice, music, video, games and business applications with extended, stable power. You can now experience up to two days or more of uninterrupted iPhone power, depending on your usage. You only want products that compliment your iPhone's appearance. So this battery pack has been designed to appeal to all of your senses, including colours. This power pack is made of the highest quality materials and integrates the best in technology. With it, you can have portable power, anywhere, anytime you need it.
Features:
Double your iPhone Battery
This Power Pack has ample capacity to almost double the battery life of your iPhone.
Advanced Battery Technology
This Power Pack utilizes high quality lithium-ion battery technology. This allows power pack to have a small, lightweight package with an extremely powerful, high capacity battery. This iPhone battery offers an impressive 2000mAh of charging capacity.
iPhone Compatibility
This Power Pack works with iPhone to meet Apple performance standards. The iPhone battery has been tested for Compatibility with iPhone 3GS, 3G and iPhone 2G / 1st Gen.
Smart Power Charging Priorities

> 1st Priority: iPhone uses power pack battery
> 2nd Priority: iPhone switches to Internal iPhone battery

Thanks to smart design you can extend your overall iPhone battery life by using the iPhone's internal battery only when it's absolutely necessary. Feel like slimming down? Just disconnect the iPhone from the Power Pack and you will have a fully charged phone to take with you. You can then charge the Power Pack and re-attach to the iPhone as needed.
Charging the Power Pack
Charging is easy. Just use the included standard USB cable. Connect your iPhone, then connect the other end of the cable to any USB 2.0 or 1.1 compatible power source outlet.
On/Off switch for extra convenience
Package Includes:
1 x Black 2000mAh external power pack for iPhone/iPod
Warranty:
Availability:
Dispatch or pickup in 1-2 working days
Call 02-9748 0600 before pickup please
Scroll