$0.00
(including GST)
+ shipping
click here
Click here
to subscribe our newsletters about daily offers like this and never miss again!

Like on Facebook: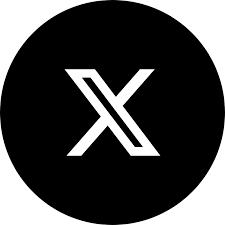 Twitt on Twitter:
Tweet

Last Purchase by:
dkm812
Description
Features:
Bruxism is the excessive grinding of the teeth and/or excessive clenching of the jaw and most common at night while sleeping.
Up to 33% of the population are teeth grinders, half of whom become chronic enough to require treatment.
Constant grinding wears down the surface of the tooth, exposing the soft dentin beneath the enamel.
Some of the damage that can occur includes: attrition (dental), chipped teeth, tooth flattening and tooth wear, cracked tooth enamel,
cracked, loose or broken fillings, tooth loss and gum recession.
But, there is a solution that can help prevent all of that damage caused by teeth grinding by using night guard.
Uses
This night guard is a moldable dental protector manufactured from odourless & hypo-allergenic silicone indicated for protection against bruxism, or night time teeth grinding.
When heated by water and briefly cooled, can be molded to fit comfortably around your upper teeth, forming a cushion.
Replacing your Night Guard
Over time and with a lot of usage, the material in your nightguard will start to wear down. We recommend that you replace your nightguard after every 1-5 months depending on how heavy a night grinder you are.
How To Clean and Care For a Night Guard?
Your dental guard needs to be thoroughly cleaned and dried after use to prevent bacterial growth. As soon as you take it out of your mouth, rinse it with cool water and brush it with your tooth brush and tooth paste.

Rinse and dry your guard and make sure it is stored away from any heat source. Heat might make it lose its shape.
Important
Discontinue use if allergic reaction or irritation occurs
This product is not for use if you suffer from a severe respiratory disorder, temporomandibular disorder, loose teeth, advanced periodontal disease, dental implants (within the last year), unhealthy teeth or gums (such as loosing teeth), wear dentures.
This product is not for use by people under the age of 18.
Please consult your doctor if you suffer from asthma, respiratory disorders or any jaw disease.
Size: 6.5 x 5.5 x 1.5 cm
Package Includes:
1 x Upper Jaw Night Guard
Usage Instruction
Warranty:
Availability:
Please allow up to 1-2 weeks for delivery
No pickup
Scroll