Description
Electric Blackhead Remover Vacuum

Description:
This is a functional suction machine that can absorb blackhead, acne, mites, dirt etc on the face and clean facial skin. It adopts vacuum suction technology providing a strong absorption of 53kpa power to achieve the best suction result. As it's designed to treat different skin problems, we equip with four suction heads with different functions on which is suitable for all skin types. Easy operation, useful and practical, you worth buying.

Features:
The smooth and light body is comfortable and easy to hold by hands.
3 levels of adjustable suction make it suitable for different skin.
Equipped with 4 changeable beauty heads, which can offer different functions to clean different parts on face.
Strong adsorption ability of 53kpa for easier and more effective blackhead removal.
Vacuum function cleans dirty pores through suction and increases blood circulation in the skin.
Rechargeable design for machine extension use, USB charging offers more convenient use anytime anywhere.
6 advantages make it more attractive and practical: blackhead removal, pimple reducing, skin firming and lifting, cutin improving, fine lines diluting, grease removal.
FAST AND FREE SHIPPING FROM SYDNEY

Specifications:
Material: ABS
Power: 3W
Powered Way: USB
Charging Gears: Low, Middle, High
Color: Rose Gold Package
Weight: Approx. 317-321g
Item Type: Blackhead Suction Removal
Function: Leading out and removing blackhead, acne, mites, dirt etc
Powered Way: USB Charging(USB Cable included) / Battery(AA battery, not included)

Instruction of Different Heads:
Diamond Head: With more than 100 thousand natural mineral microcrystalline particles and high absorption, it can scrub and exfoliate the dead skin, and suck it out, so to repair skin and remove wrinkles and acne without hurting skin.
Big Circular Hole Head: With strong suction, it can remove blackhead effectively, reducing grease and cleansing dirt. It can be applied to blackheads and V face.
Small Circular Hole Head: Suction is weak, which can be used to remove blackhead and acne at the sensitive area.
Oval Hole Head: Firming skin, removing fine wrinkles, increasing skin elasticity, removing blackhead, acne and fine lines. It can be used on canthus, the corner of the mouth.

Package Included:
1 x Main Device
1 x Big Circular Hole Head
1 x Small Circular Hole Head
1 x Oval Hole Head
1 x Diamond Head
1 x Pack of Sponges and Silica Gel Rings
1 x USB Charging Wire
1 x Dustproof Box

Please Note:
1. Before Use: Make sure that the pores are completely open after having a hot bath or taking exercise and keep the face moist.
2. During Use: Please move it slowly along the skin. Don't stay at one place for a long time to avoid hurting your skin. It can suck out fat, whiteheads, acne and relatively shallow blackheads. If the blackhead is relatively deep, it is best to use it together with derived lotion. It doesn't matter that can't suck out the blackhead when you use it for one time. Don't take a long time for each time suction. With a period of time, a week or two, the blackheads that are deeper will be out, and will not leave scars.
3. After Use: You can make skincare by using the toner or cold water to shrink pores. It is recommended to consult the manual.
Electric Facial Pore Blackhead Acne Remover Vacuum Derma Suction Dermabrasion AU
(including GST)

Share this deal on Facebook:
Share now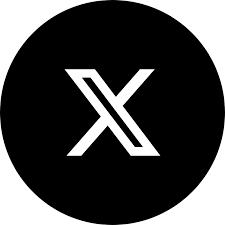 Twitt on Twitter, click it:
Tweet

Share this deal on Pinterest:
Share now

Last Purchase by: Scott R
Scroll