Description
If you are looking for an air humidifier with reliable quality and reasonable price, I will tell you that our product will be your best choice. We adopt high-end quality, so you can keep it for a long time. Meanwhile, it owns a mini lovely attractive appearance design. It would be your best home helper for you and your family.
Features
-Material: ABS.
-Water capacity: 200ml.
-Service time: 5-10h.
-Rated power: 5W.
-Db: 36-45db.
-Effective area: 21-30 square meters.
-Nominal voltage: 5V.
-Power supply: USB, on-board power supply.
-Water shortage and power failure protection: Support.
1.Easy Use:
Easy plug and play .
2.Large Capacity & Large Spray
The liquid water is atomized into micron-sized water particles by ultrasonic vibration. The large volume of 220ml and the fine spray are used to increase the air humidity. It is a good companion for air-product.conditioned rooms.
3.Automatic power off
When the water level of the water tank is lower than the water level probe in the water tank, all spray modes will be automatically turned off to eliminate safety hazards.
4.Silent Operation & Night Light Function
The product is composed of ABS/PP/PC/silicone gel/hardware/electronic components and other materials, which is relatively strong and not easy to be damaged.Silence operation below 30dB allows you to sleep easily in a comfortable and quiet environment. There are two modes of night light function, constant light mode & breathing light mode, you can adjust according to your favorite.
5.Two Spray Modes
This humidifier contains two spray modes: continuous spray & intermittent spray. Click the spray button for the first time to activate continuous spray mode. Click the spray button a second time, switch to the intermittent spray mode (spray 4 seconds to stop for 6 seconds), click the spray button for the third time, turn off the spray. The duration of the spray can last up to 5 hours and the intermittent spray can last up to 10 hours.
6.Portable and Mini Design
103 * 80mm size and lightweight material, very suitable for bedroom, office, travel, effectively relieve dryness and help you breathe and sleep better.
Tips:
1.Humidifier is recommended to use clean tap water or mineral water.Ban to use pure water or distilled water, which will cause water to accumulate in the mist outlet of the humidifier.
2.Before using the humidifier, the entire filter cotton core needs to be completely soaked with water in order to spray normally.Essential oil cannot be added to the humidifier, the oily molecules will block the Atomizing port and the mist will not be sprayed or the mist is relatively small.
SPECIFICATIONS:
Color:white
Material: PP / ABS/ electronic components/ silicone gel
Working voltage: DC5V
Working current: 400mA
Use power: 1.5W
Spray volume: 40mL / H
Water tank capacity: 220mL
Use time: 5-10h
Package Included:
Humidifier*1
Charging Cable*1
Mini Portable Humidifier Usb Power 220ml With Led Light For Car / Home / Office / Travel
(including GST)

Share this deal on Facebook:
Share now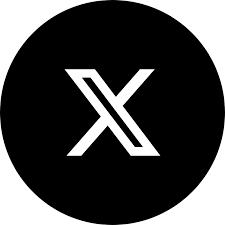 Twitt on Twitter, click it:
Tweet

Share this deal on Pinterest:
Share now

Last Purchase by: terhorst
Scroll