+0 $0.00

Description
*Made of high quality material, durable and practical to use
*The ultrasonic diffuser humidifier can produce negative ions and atomization at the same time, can sterilize, deposit smoke.
*Remove unfavorable odors and smells, increases humidity of air and reduces dust and bacteria. Moisturizing your skin, gives you the feelings that you are taking a SPA.
*The resulting fog is a cold fog, which has the effect of cooling and moist air.
*The atomizer USES electronic super frequency oscillations. The concussion frequency is 1.7mhz, which exceeds the range of human hearing. It is no harm to the human body and animals, and is safer.
*Lack of water and power protection. The diffuser will shut down automatically when water runs out or shortage.
*The cold fog with a large number of negative ions can immediately improve the human body's oxygen intake and the ability to expel carbon dioxide. Combined with the use of drugs, it can provide a good adjuvant treatment for respiratory diseases and asthma.
*Purify fresh air: remove the smell of mildew, smoke, smell and paint, so as to keep the indoor air fresh and fresh, it is a new anionic oxygen.
*Beauty: hot summer and unusually dry winter, resulting in excessive skin moisture loss,lack of water. To accelerate the aging of life, moist air can be kept alive, and the apparition negative ion humidifier can effectively solve this problem. Create a fog of oxygen and moisturize your skin.
*Aromatherapy: the use of ultrasonic technology to produce mist. If the water drops into the plant fragrant oil, the fragrance will be distributed with the water mist, will be full of incense, make the body easier to absorb, have the cure, the beauty care auxiliary effect. It is the best replacement for traditional incense burner.
*Humidification: turn water for fog, moist air, ultrasonic spray in produce negative ions at the same time, increasing humidity of the air, dry areas on the environment, use super anion humidifier can avoid dry skin, dry eyes, relieve nervous tension, eliminate fatigue, brain nerves.
*Fashion decoration. It is not only a mist, water and light as one of the creative combination of decorative arts and crafts, white mist in the sorcery lantern light under the irradiation of a fantasy universe infinite daydream.
*You can put it in your pond, rockery, fish tank, vase, birdbath, etc. It creates a magical atmosphere.Ideal for home, living room, office, aquarium, water feature, and office use.
Specifications:
Material: ABS,Zinc alloy
Item Color: Black
Atomizing Mode:Continuous atomizing mode
Atomization Head: Single head
Atomization Sheet: 16mm
Atomization Sheet Life: ≥3000 hours
Spray Volume: 350ml/h
Using Water Depth: 5-7cm/2-2.8"
Adaptive Area: 10-20 square meter
Waterless AUTO Off: Yes
Rating Current: 0.5-0.8A
Input: AC 100-240V, 50/60Hz
Output: 24V/1A
Atomizer Cable Length: Approx. 1.4m
Item Size: 3.5*2.5cm
Package Contents:
1*Mini ultrasonic diffuser humidifier
Atomizing Humidifier Continuous Fogger Fountain Light Machine Maker Mist
(including GST)

Share this deal on Facebook:
Share now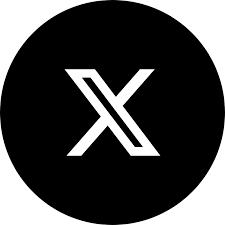 Twitt on Twitter, click it:
Tweet

Share this deal on Pinterest:
Share now

My watch list:
Add now

Last Purchase by: lacigaby
Scroll